This is the cat in the hat short story. Hey there, kiddos! Once upon a time, in a little town, lived two awesome kids named Sally and Sam.
They were just like you, and sometimes, they got super duper bored. But guess what? Something super cool was about to happen!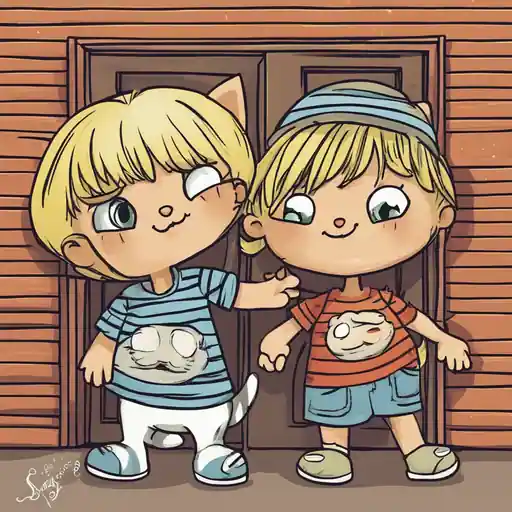 One sunny day, a cat with the coolest striped hat showed up at their door. This wasn't just any cat; he was the Cat in the Hat! And he had a big plan to bring loads of fun to Sally and Sam.
The Cat in the Hat had two funny pals, Thing One and Thing Two, who joined the fun. They did all sorts of crazy things that made Sally and Sam giggle like crazy.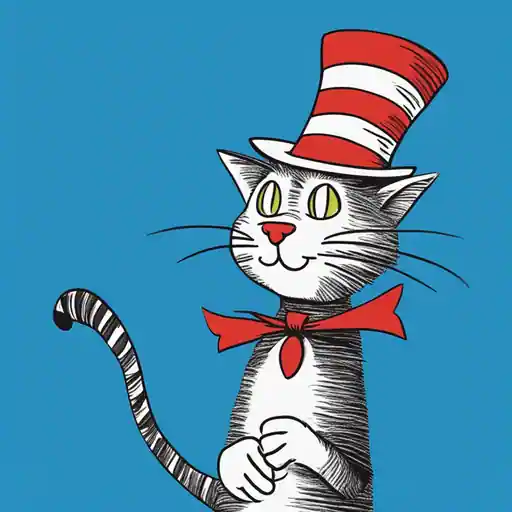 Imagine flying kites indoors and balancing stuff on their heads – it was a laugh riot! But as the day went on, Sally and Sam realized they needed to tidy up before their mom got back. Oh no! But no worries, the Cat in the Hat had a sneaky trick up his sleeve.
With a snap of his fingers, the mess disappeared, and their house was as neat as a pin. When their mom arrived, she had no clue about the wild adventure. Sally and Sam shared their exciting day with her, while the Cat in the Hat quietly disappeared.
The Cat taught them that having fun and being a bit silly is A-OK. He left behind memories that made them grin from ear to ear. So, remember, my awesome little friends, it's totally cool to let loose and have a blast – just like Sally, Sam, and the Cat in the Hat!