This is the short Christmas bedtime stories. Everybody was coming to see his new savior. Each of them brought him all kinds of gifts.
A shepherdess being poor had nothing to offer to the child. She started weeping.
Earlier, she had searched for flowers but found nothing in the snow.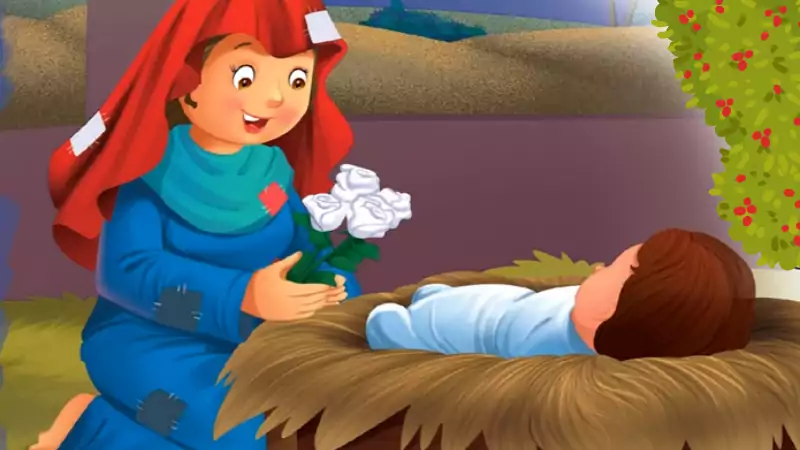 An angel was watching over her and knew about her unsuccessful search. He took pity on her.
He decided to help her with a little miracle. He gently brushed aside the snow at her feet and where her tears had fallen, produced a beautiful cluster of waxen white winter roses with pink tipped petals.
Then he softly whispered into the shepherdess's ear that the Christmas roses were far more valuable than any gift, for they were pure and made of love.
The shepherdess joyfully gathered the flowers and offered them to the Holy Infant. Thus, the Christmas rose came to be a symbol of hope, love and all that wonderful in this season.