"Harry Becomes Helpful" is a short story with pictures and Moral values. Harry was a clever and dazzling kid, however he never help anybody.
It was summertime. Harry went on a picnic with his parents, grandparents and younger bro, Jack.
Quickly, they reached the riverside. Papa and grandpa got the picnic baskets and fishing rods from the vehicle. Read also The Sly Tortoise
Mama and Grand-mom found a dubious spot and set out the mat. Jack helped them.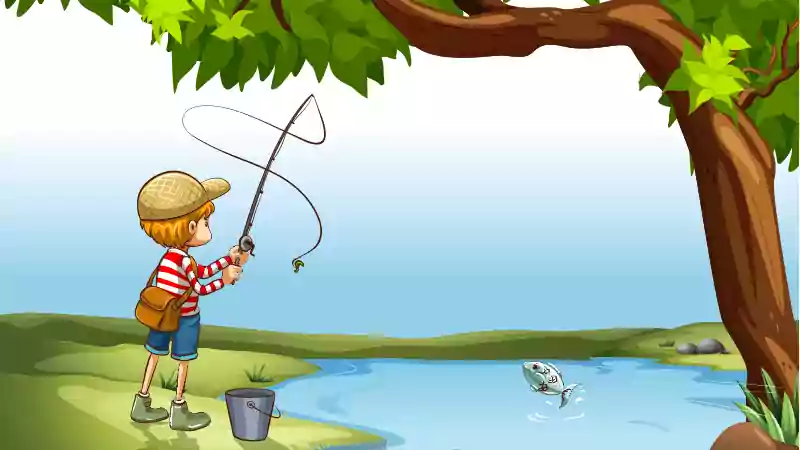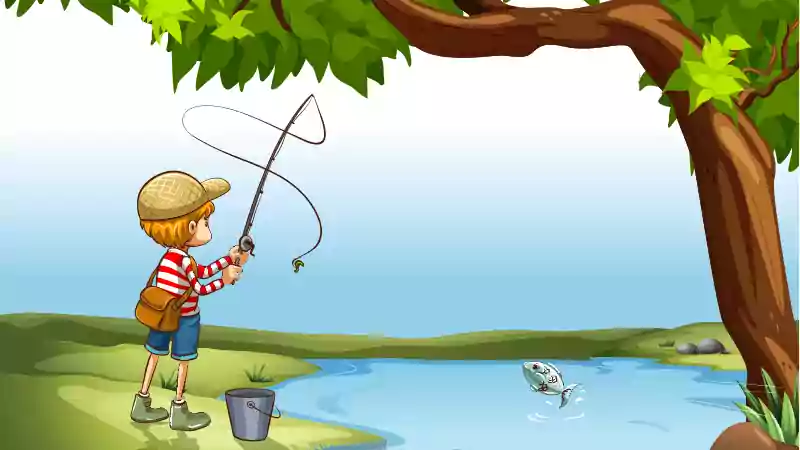 While everybody was busy doing his share of work, Harry simply roamed around.
After the picnic lunch, everyone put down to rest for a while.
Harry decided to opt for the fishing. He picked up his fishing rod and went on a river dock.
' Wow! A big fish got stuck in the hook,' Harry believed.
Harry attempted to oull the rod, but it was too heavy. He didn't wish to let the fish go.
So, he started yelling, "Help! Help!" You may also like King Owl Short Story
Jack hurried to help him. He saw Harry attempting to pull the rod out.
Jack helped him and together they pulled it out. It was a big fish.
Everybody praised Harry for such a substantial catch. However Harry knew that Jack had actually helped him.
He could not have done it alone. Harry thanked Jack.
Harry realized how important it is to assist others.
Moral of the Story – Harry Becomes Helpful
In a happy family, everyone helps the other member