This is the quick bedtime story for toddler. Once there was an old fisherman. He would go fishing in the morning and return back in the evening.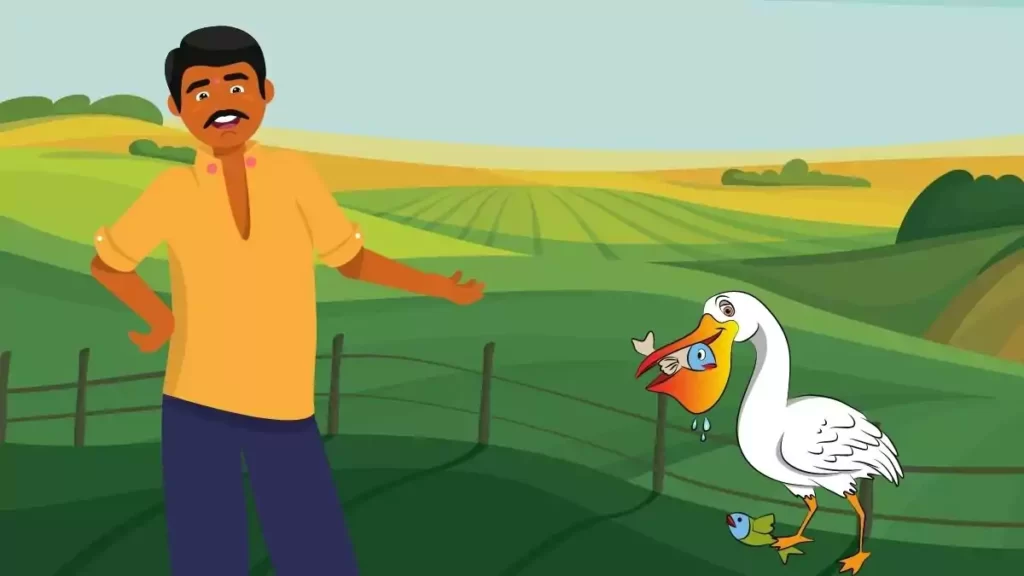 One day while fishing, he saw a large heavenly bird Kaha sitting on a rock. The bird said, "You need not do such work. From now onwards, I will bring you a big fish every evening."
She began to drop a large Tish at his doorstep every evening. The fisherman would take it to the market and sell it. He soon became rich.
One day, he heard that the king wanted to catch Kaha bird and would reward the informer with lots of gold. The fisherman was tempted. He told the king that he could get the bird.
In the evening, when the bird brought the fish, the fisherman asked her to come inside his house as he had laid out a feast for her.
The moment she came to the ground, the fisherman grabbed her legs. But Kaha began flying with all strength. She rose into the air, the fisherman still clinging onto her legs.
The fisherman realized that he was too high in the air to let go. Neither he nor Kaha was ever seen again.