This is the crocodile scare adventure story for class 3. Nessa and her family were boating in the river in a coracle, which is a small and circular boat.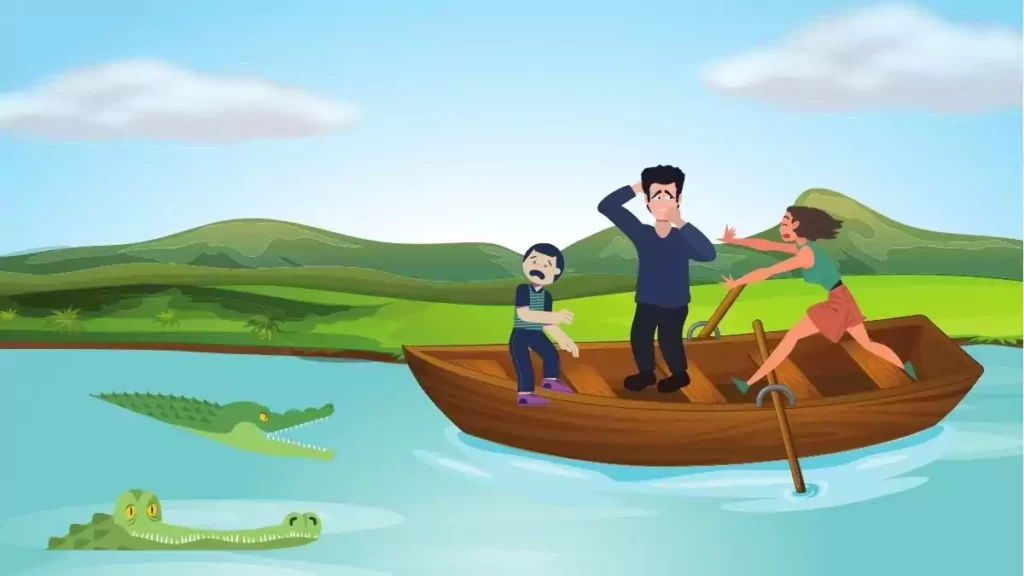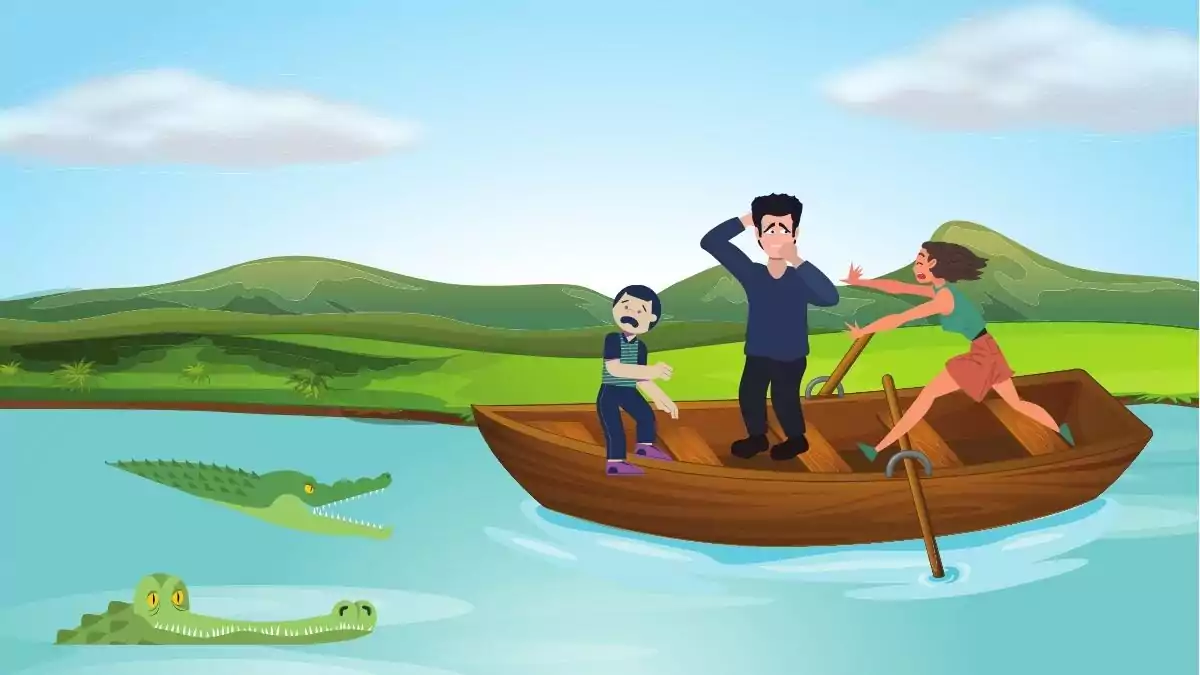 Nessa's younger brother, Simon, was dangling his hand in the water. His mother pulled him back, saying, "Don't do that, Simon. The river is full of crocodiles."
Simon angrily moved away from his mother. This movement caused the boat to rock and suddenly there was a big splash.
Simon's mother shouted, "Where is Simon? Oh no! He has fallen into the water!"
His father said, "Simon, here, take my hand." Suddenly, mother saw a dark body moving towards the boat.
"A crocodile is coming. Hurry, Simon!" Worried and scared, Simon slipped under the boat.
Nessa dived in, caught him and swam up. Just as they were pulled back into the boat, the dark shadow reached their boat.
Everyone gasped with relief, "It is just a giant log!" However, Simon had learnt his lesson!