This is the short elephant story. An elephant king had six tusks. He had two wives. One day, the elephant, by accident, hit a tree with his trunk. In the process, flowers fell on the first wife and red ants fell on the second wife.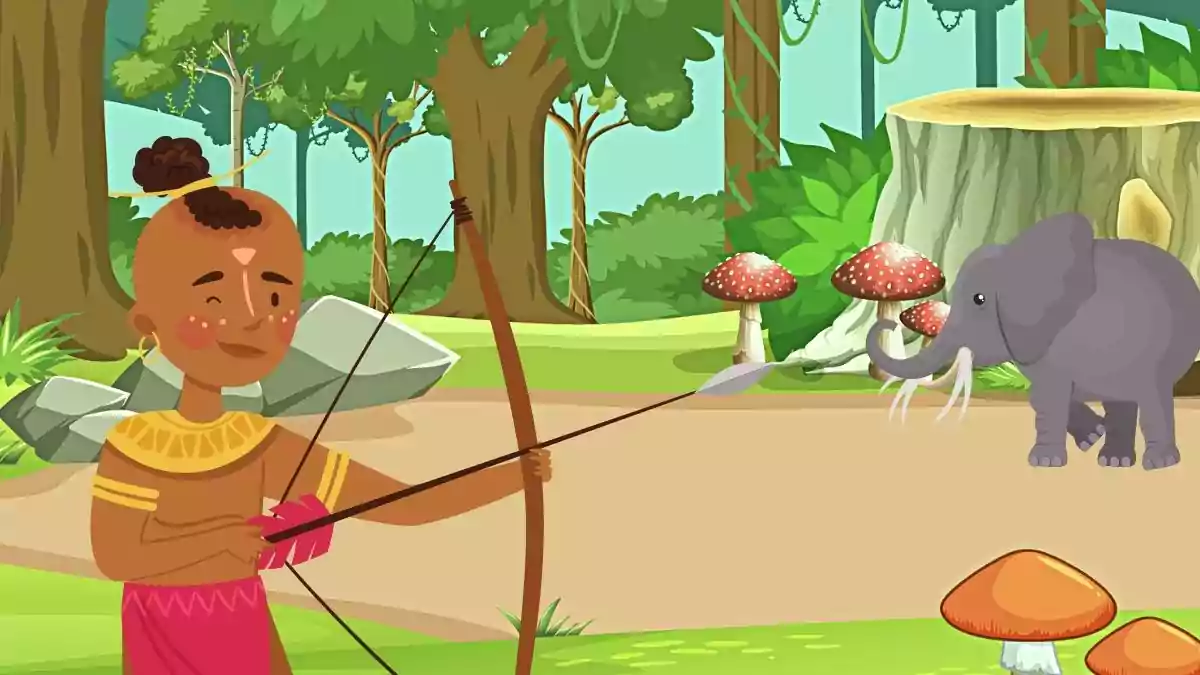 The second wife thought the elephant loved the first wife more. She left her husband forever.
In her second birth, she became a queen. But she had not forgotten her insult in the previous birth. She wanted revenge and asked her husband to get her the elephant's six tusks.
A hunter was sent for the task. He wounded the elephant. But still, the elephant fought bravely.
The hunter was impressed and told the elephant everything. The elephant realised that the queen was his wife. He cut off his tusks and gave them to the hunter and died after some time.
The hunter, with a heavy heart, gave the tusks to the queen and told her everything.
The queen realised her mistake and died of grief.