This is the Adventure Trip Short Story. Tom was a poor orphan who wanted to go to the city. One day, Tom saw a stranger passing through the village. Tom asked him, "Are you going to the city? Can you take me with you?"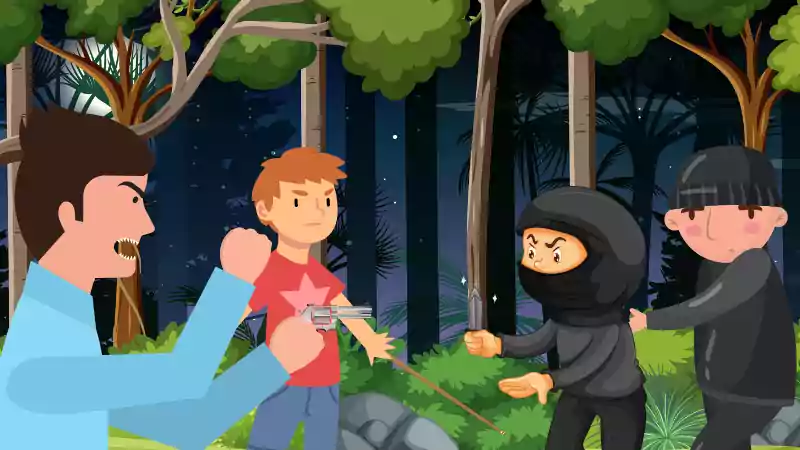 The stranger agreed and soon, they were on their way. The path was long and they had to pass through a forest. Even though it was midday, the forest was
as dark as night.
Suddenly, a band of robbers stopped Tom and the stranger.
"Give us all your money!" they demanded.
Tom had no money, but he was brave. He pretended to be scared, but when the robbers were close enough, he hit them with a stick.
To his surprise, the stranger took out a gun and captured the robbers.
Tom found out that the stranger was actually a police officer! The officer took Tom with him to the city, and after a few years, Tom also joined the police.