This is the adventurous story in 150 words. Bigfoot Wallace was a many horses and lived in Texas.
Once, he camped near a river. The Comanche tribe came in the dead of night and stole away all his horses.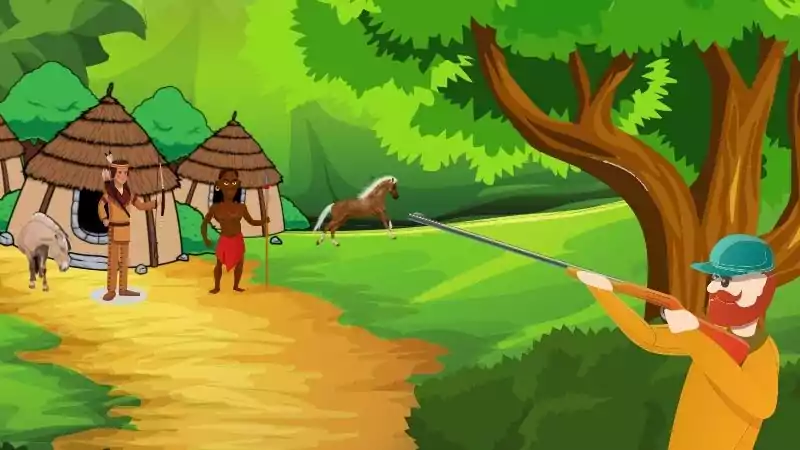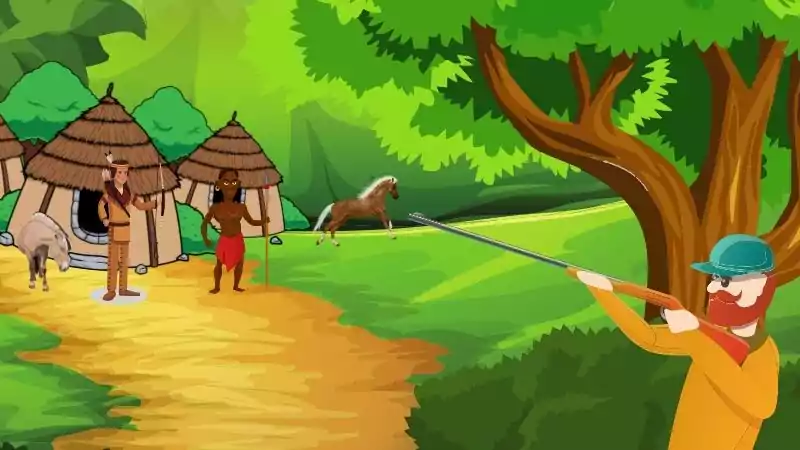 When he woke up, Wallace was furious and decided to teach the Comanches a lesson. When he reached the Comanche camp, Wallace had an idea.
There were many hickory nuts on the ground, so he stuffed his clothes with them, forming a shield!
Once he was well protected, he moved forward into the camp. Drawing his guns, he stepped out from behind a tree and started shooting.
The Comanches had not expected such an attack. They quickly ran and gathered their bows and arrows. But not one arrow could pierce Bigfoot Wallace's armour! Soon the Comanches had no more arrows and they ran away in fright.
Wallace took back all his horses and the Comanches never bothered him again!