This is the Majestic Wine Story for kids. Peter Klaus was a goatherd of Sittendorf; he took his goats to the Kyffhauser Mountain to graze. He lay about while his dog ran around chasing the goats.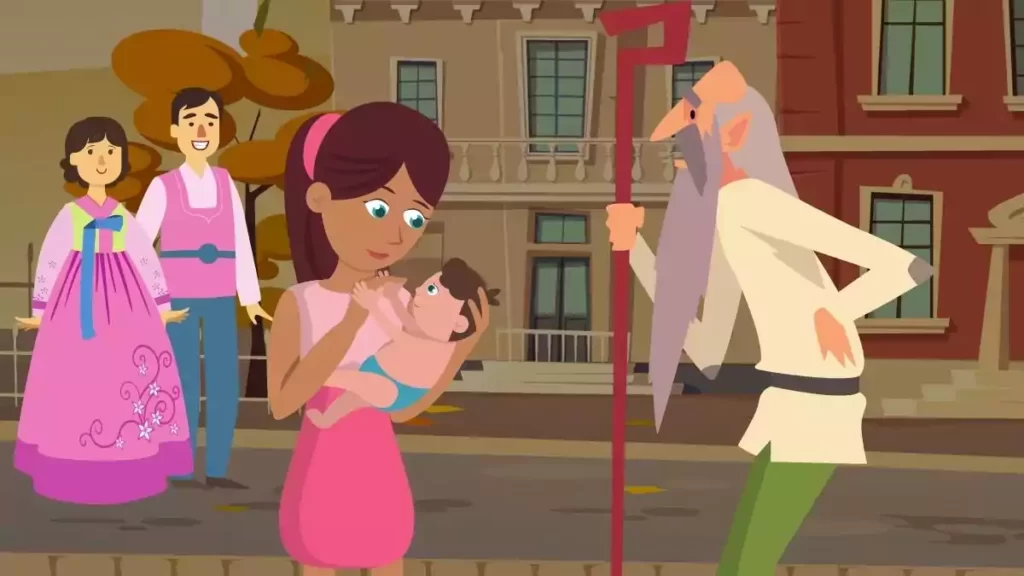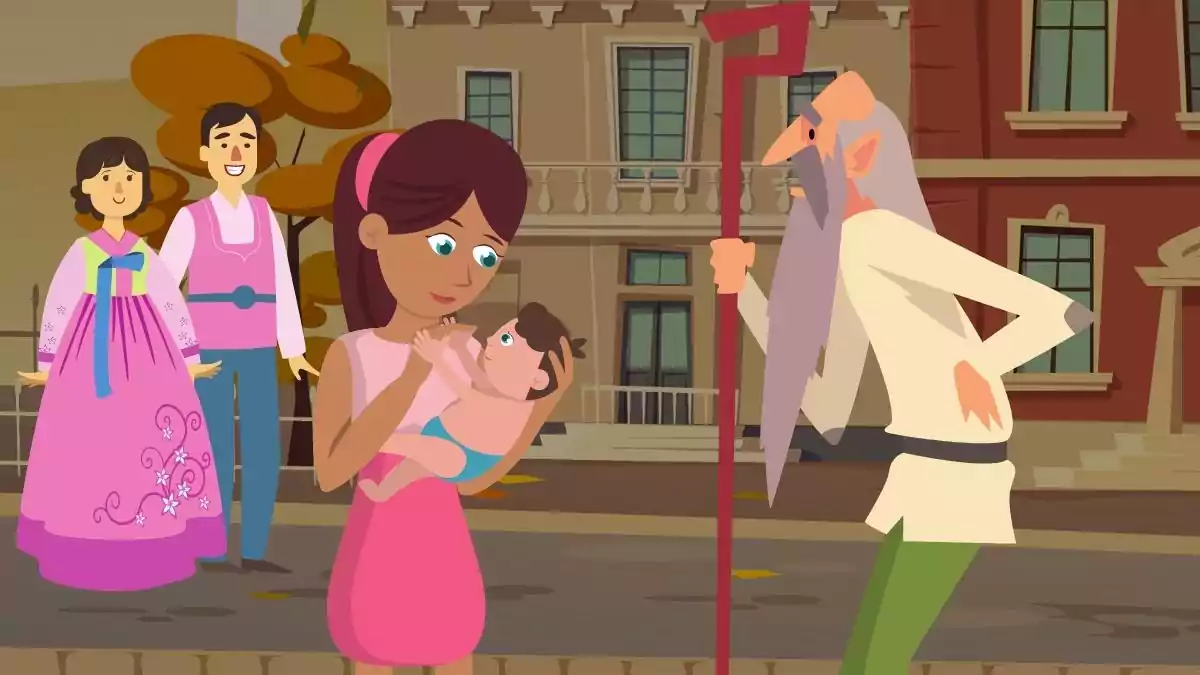 He noticed that his largest goat would wander away and return only late in the evening. He followed him through a crack in the rocks to a cave where he found oats falling from the roof and the goat was eating its fill!
Looking around, he couldn't make out where the oats were coming from, till he heard the neighing of horses and the stamping of their hoofs. Read also Evil Giant Story
The horses must be above the cave and the oats must have spilt from their nose bags!" thought Peter.
Just then, a lad came up and signalled him to keep quiet. He led him to the roof of the cave. He found twelve fat bearded knights playing ninepins silently, their horses tied near by.
The knights signalled to Peter to set up ninepins and give them wine from a large pitcher. As Peter became sure they meant no harm, he took a sip from the pitcher. It was delicious! And no matter how much the knights and he drank from it, the wine never finished!
After a long time, night fell and Peter fell asleep. He awoke with the sun shining on his face. There was no sign of the knights, their horses or the ninepins.
He went down but couldn't find his dog or the goats. The trees and bushes seemed to have changed. He walked down to the village, but there was something different about Sittendorf too!
The people in the streets were strangers, and they were dressed in a different way.
When he asked about his goats, they looked puzzled. He putup his hand to his chin, and to his surprise found he had a long beard!
Some of the houses and streets seemed familiar to Peter, and he overheard someone telling a traveller that this was Sittendorf village. He went to his house and found it looking very old, with broken shutters! and overgrown grass. No one seemed to live there, though he called for his wife and daughter.
People saw the old man standing outside the house and gathered there. Feeling a little awkward, he asked about one of his neighbours, Kirt.
"He went away twelve years ago," said people who had gathered. "And what about Velten Meir?" asked Peter about another neighbor. You may also like The Magical Book Story
An old man told him that Velten rarely stepped out of his house any more.
It was all very confusing and Peter looked around at the people trying to recognise some of the old faces. But everyone he looked at seemed to be a complete stranger and he didn't know whom to ask about his family.
He saw a plump young woman making her way through the crowd, carrying a one-year-old boy and holding the hand of a little girl. She looked remarkably like his wife.
He asked her, "What's your name?"
"Maria," replied the girl.
"Who is your father, my dear?" he further asked.
"My father was Peter Klaus," replied Maria, "But he vanished twenty years ago on the Kyffhauser Mountain. His dog and his goats came home, and we searched everywhere for him, but he simply vanished!"
Peter couldn't believe his ears. Twenty years had passed since that night when he saw the knights playing ninepins!
Hesitantly, he said, "I'm Peter Klaus, your father!"
As he took the baby from her, people crowded around with tears flowing down their cheeks, trying to welcome him, glad to have him home again! He spent a happy time sharing his story with everyone.