Today everything has gone digital. From bank to studies, everything has been reduced to one phone. Technology has its advantages, but it also has disadvantages. Due to this, the habit of reading books in children is almost ending.
Children are struggling in their studies as they are more engaged in virtual world instead of learning and studying. Children are spending most of their time in online games or classes. In such a situation, their language, understanding of pronunciation and knowledge of words are becoming limited, which is not right for them.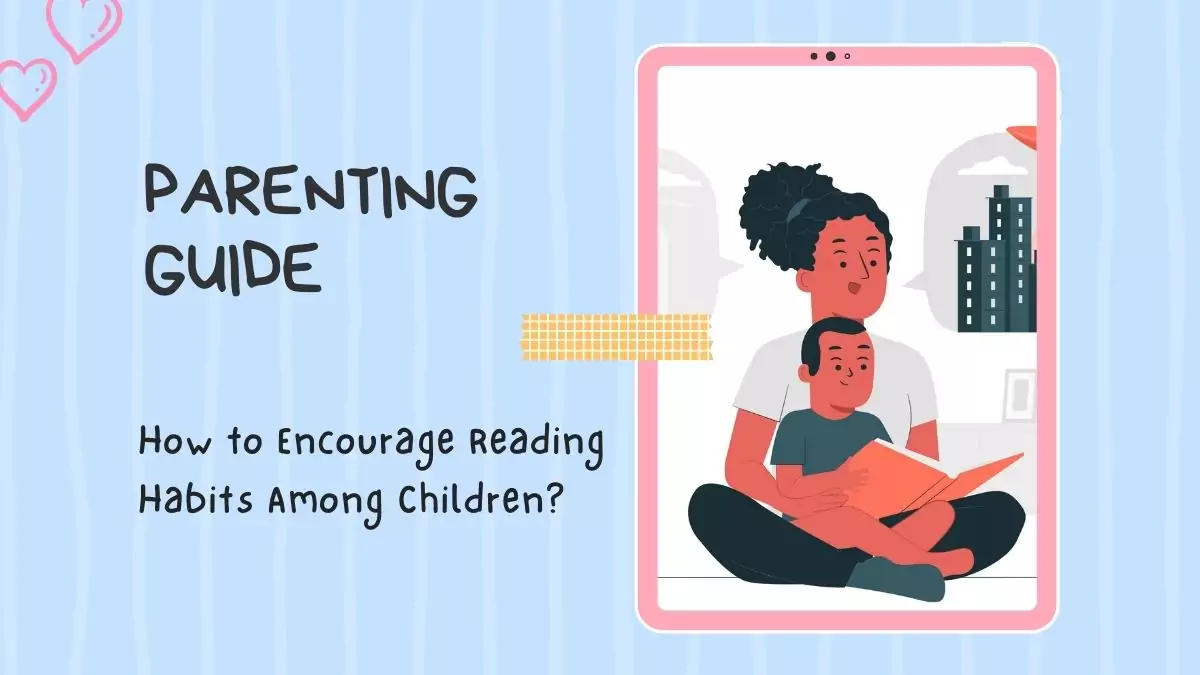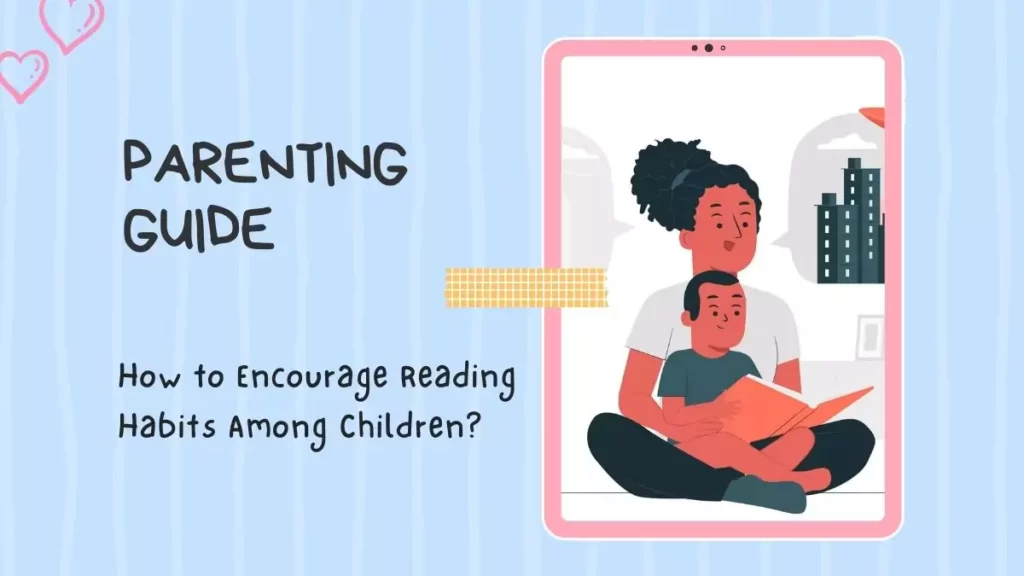 Also, not only do we get information and knowledge from books. Reading books also develops patience, thinking ability, handwriting and memory power in the child. With this, the child also learns to make and write stories on his own.
Reading books increases concentration in children and helps them to sleep well. Reading a book is one of the good habit that parents should develop in their kids. So as a parent you should develop the habit of reading books in your child. For this, you can adopt these easy measures and can also make the child aware of reading the book.
5 Ways to encourage Reading Habit among Children
1. Start from Home
The first school for a child is their home and the first teacher is their parents. If you read books, your children will also follow this. They will also get interest in reading the book. Therefore, create an environment for reading and writing in your home.
If you read books instead of mobile phone on your bed, then the child gradually learns the same habits. He also gets interested in books. However, you should allow your children to read books according to age so that they feel comfortable in it.
2. Tell about Literature
The simplest way to make your child aware of reading books is to tell them new stories and also to tell some interesting stories from Gita-Ramayana so that the child gets excited about reading the book. Habit of reading a good books is also a strong path to raise the child in right direction.
For example, when you tell the story of a rabbit and a tortoise to your child, keep the book open in front of them so that they can make a habit of reading the book through the pictures. Apart from this, always ask them to tell the story. With the help of this, children remember any thing for a long time.
3. Read Book with Child
Sometimes we put extra pressure on children to read the book. Instead of doing this, read a book with your child. This will also make them feel like reading and will create enthusiasm for books in them.
If you read a story with them on one day, then the next day they themselves bring a book that they start reading the other story. With the help of this activity, you spend more time with your child. They will start also enjoying books.
4. Give Homework
Teach the children to sit together, then ask them to read a small chapter or paragraph every day. This develops the habit of reading books on their own.
Also, ask them to tell that story while sleeping. This will enable him to speak his point in a better way. Apart from this, the child will also have the ability to choose words, the style of speaking and the way of communication.
5. Take them to the library
To inculcate the habit of reading books in your child, you must take them to the library. Library is a place where a child can read his favorite book.
You can also read a book for some time in the library and ask the child to read his favorite book. By reading books, They are able to express themselves better in front of others.
Keep these things away from children
1. The child's mind is very fickle. In such a situation, they feel very little in reading books, so keep their mobile on silent or off so that their attention is not disturbed when the phone rings.
2. Sitting position is correct. Many times, we are teaching children sitting in the wrong way, due to which they get tired quickly and do not want to read.
3. Set small targets. Do not force children to read too much in a day. This will prevent the child's mind from reading books.
4. Always ask the child to repeat the story while reading the book. Due to this, their pronunciation will also get correct and the hesitation of speaking will also reduce.
5. Always make the child curious about reading books. Talk to them about what will happen next in the story so that their mind will be engaged in reading books.