This is the Short mythological story. In a forest, the wind dropped a fragrant flower near Draupadi. Bhima set off to find more for her.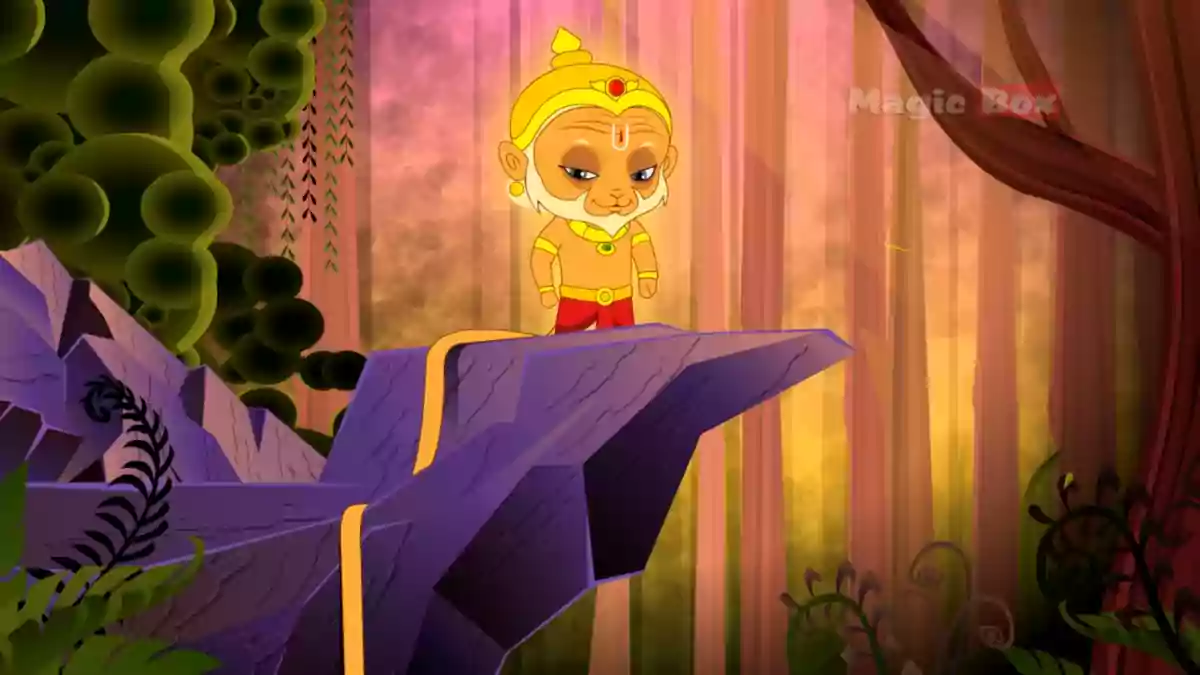 On the way, a huge monkey lay across the path, blocking his way. He couldn't persuade or frighten the monkey to get out of his way.
The monkey said Bhima should jump over him and go. "Scriptures forbid that, otherwise I would have gone like Hanuman over you," said Bhima.
The monkey asked him to move his tail and walk past him. Bhima tried to pick up the tail, but he found he couldn't move it an inch. He struggled till he was exhausted.
With both his palms joined in reverence he asked, "Forgive me, sir. Who are you?"
"Your brother, Hanuman," replied the monkey, who like Bhima also Vayu's son.
Growing to a towering height, he said he would be on Arjuna's flag in the war and told Bhima where to find the flower. Bhima got it for Draupadi.
Image Src : Youtube