This is a very short Panchatantra story for kids. Once, a villager was passing through a jungle on a bullock cart. Two bullocks were pulling the cart. Suddenly, one of the bullocks fell into a ditch. The villager failed to rescue the bullock. So he left him there and went away.
After many hours, the bullock freed himself. He drank from the river and ate grass.
He soon became healthy and started bellowing like a lion.
When King Lion came to the river, he heard the thunder-like bellowing and was frightened.
The jackal, who was the lion's minister, discovered that it was a bullock bellowing loudly, and told the lion about this.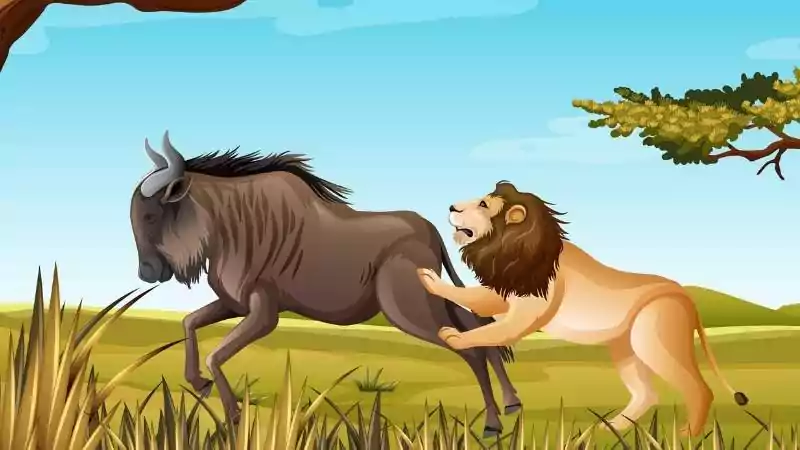 The lion befriended the bullock. Soon, he stopped killing other animals.
The jackal was cunning. He told the lion, "Your Majesty, the bull wants to kill you."
Then he went and told the bullock, "King Lion wants to eat you."
The bullock bellowed furiously outside the lion's den.
King Lion thought the bullock had come to kill him. He pounced upon the bullock.
After a fierce fight, the lion killed the bullock.