One Christmas Eve, the trees in a certain wood were very unhappy.
They wished to become Christmas trees but they did not know how to do so. They felt that they were old and bare.
One tree sighed and said, "If only we were green then we would be decorated for Christmas."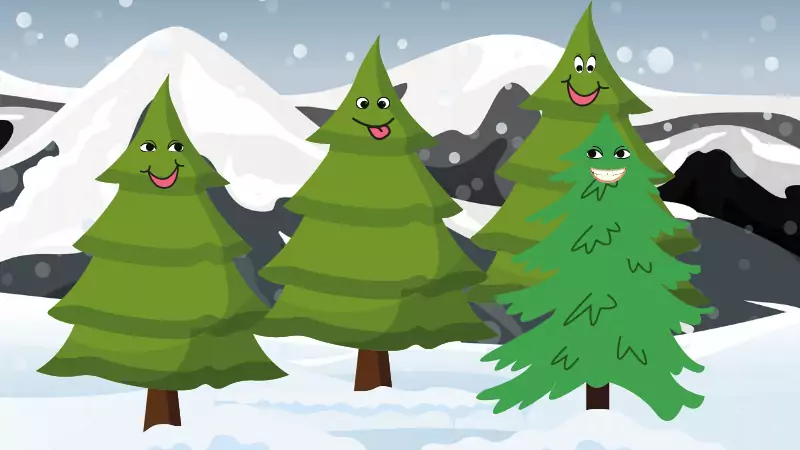 Hearing them, the North Wind told them to go off to sleep. So, the trees dropped off to sleep, one by one.
A while a little star twinkled quietly above. As they slept, something magical happened. Someone cast a spell on them. They were very beautiful.
The trees felt that perhaps the North Wind, had, during the night, cast over each of them a spell to make them beautiful.
The trees were very happy. They shouted happily, "How beautiful we are! Now we will be decorated for Christmas." And indeed, they were decorated while the North Wind smiled away.