This is the popular Panchatantra Short Story. A dead mouse lay on the roadside. A poor young man stood there, looking at it.
Just then, the royal advisor was passing by. He said, "That dead mouse can make you wealthy!"
The young man took the mouse to a grocer. The grocer fed it to his cat and gave the man a copper coin.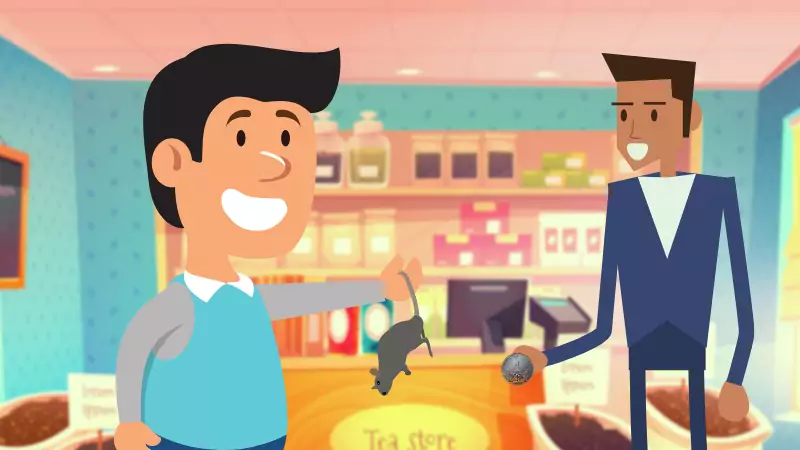 The man bought many flowers with the coin and sold it to a priest for a huge amount.
He sold more flowers for some time and grew rich. Then he opened a cloth shop.
The young man gifted five hundred coins to the royal advisor, whose remark had made him rich.
The royal advisor was so impressed with the man's hard work that he asked his daughter to marry the young man.
The man was no longer an ordinary person. He was now the royal advisor's son-in-law.
Hard work has its own sweet rewards.