It is a long time ago… there was a king in China. There was a forest near his palace. A nightingale living in this forest used to sing in a very sweet voice.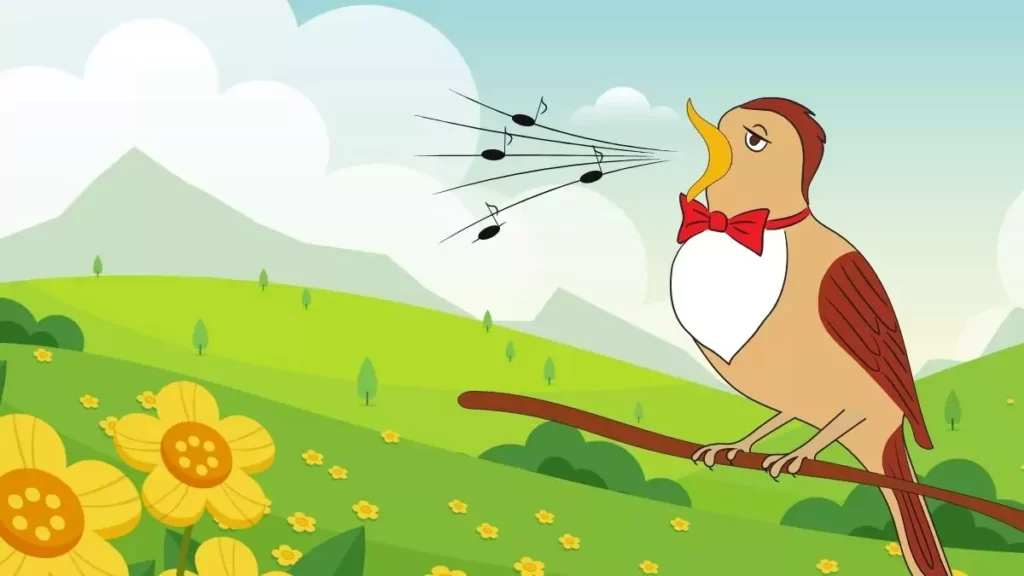 One day the king ordered his minister to bring nightingale. The minister somehow managed to catch nightingale. Locked in a cage, nightingale was brought in front of the king.
But due to being imprisoned, nightingale became depressed. She stopped eating, drinking and singing. Several days passed, The queen took pity on nightingale and opened the cage. Nightingale became invisible while flying.
The king was crazy about nightingale's music. He asked the minister to bring another bird. The minister got the craftsman of the state made exactly the same clay nightingale which used to sing.
The king used to listen to his song before sleeping. One day, It fell and broke. The king became depressed and ill.
One day, The same nightingale came to repay the queen's grace and started singing while sitting on the window.
The king began to recover. Now every night, Nightingale used to come, sing songs and go away after putting the king to sleep.
Moral of the Story – Words of love Short Story