This is the Fox story in English. Once upon a lovely morning, there was a hungry fox. He wandered far and wide searching for something to eat, but couldn't find anything.
At last, he came to a beautiful vineyard, full of juicy grapes.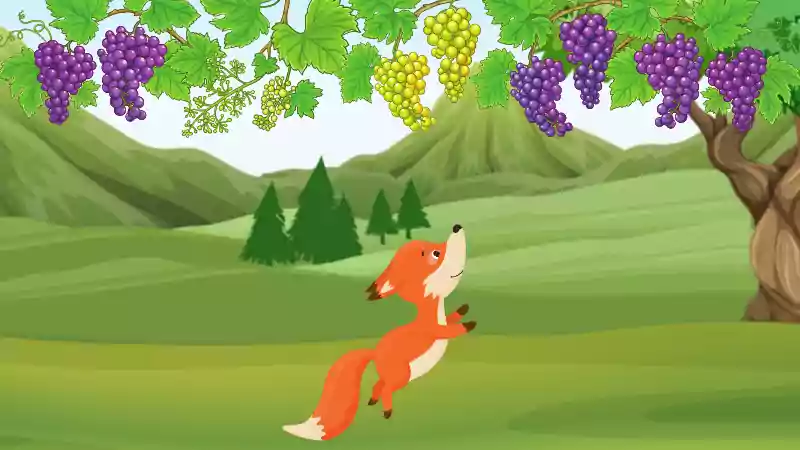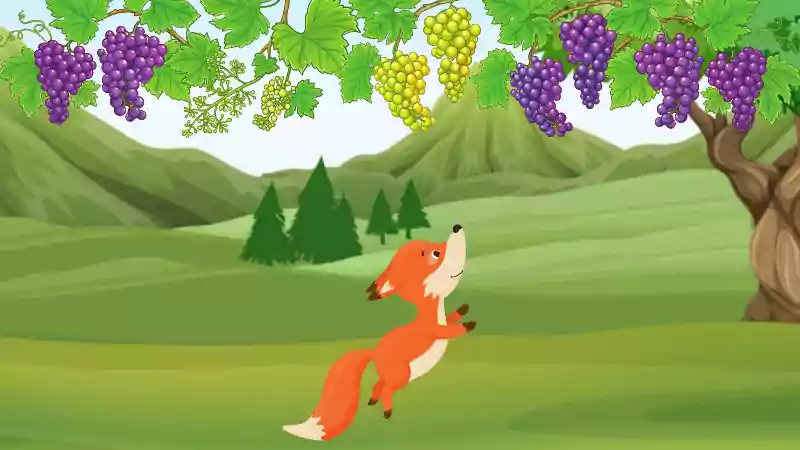 All around, bunches and bunches of grapes hung high on the vines. The fox smacked his lips and thought, These fruits look tasty. I must have them.'
The fox sat there for a while, admiring the grapes and the vineyard. The grapes were out of his reach.
So he jumped in an attempt to catch hold of the ripe grapes.
But he could not reach them. He jumped higher and higher, but the grapes always remained out of reach.
After a while, he grew tired of jumping. Then he mumbled tohimself, "Who wants to eat sour grapes? Certainly not me!"
The fox walked away. It's easy to hate things that are out of reach.