This is the tinker bell story. Ramdas was the son of a shepherd. Every morning he would take his cows to the forest for grazing. A bell was tied around the neck of each cow.
The cow which was most beautiful had a bell tied around its neck even more precious.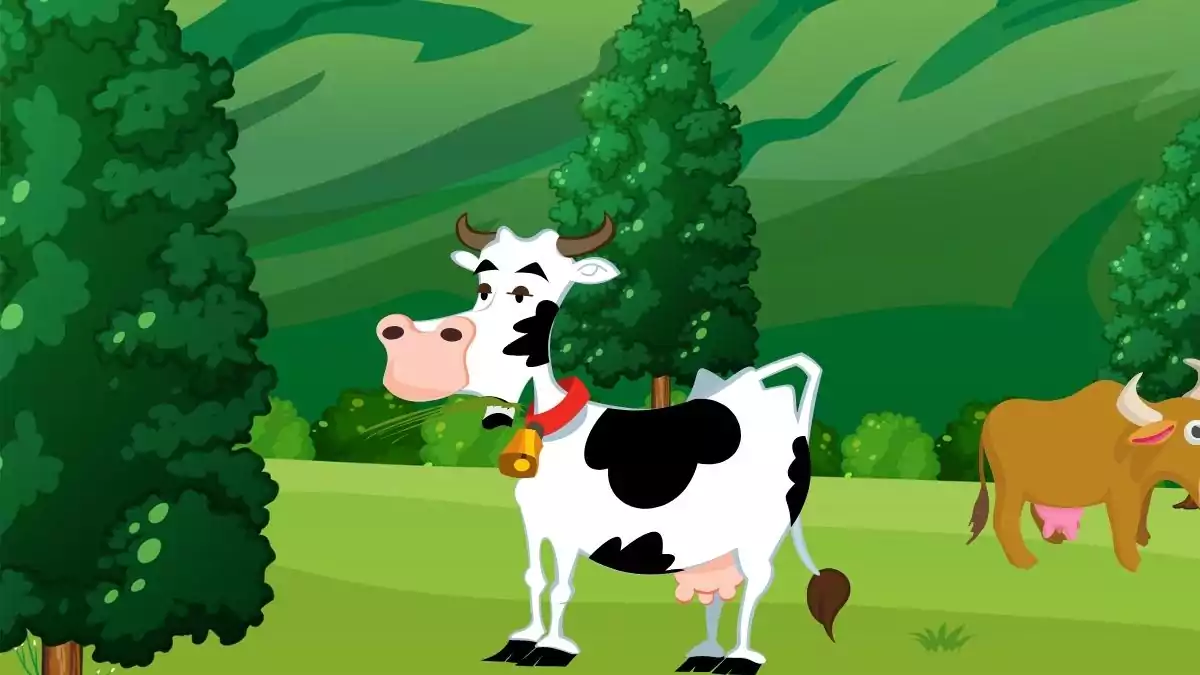 One day, a stranger was passing through the forest. Seeing that cow, he came to Ramdas, "This bell is very sweet! What is its price?" "Twenty rupees." Ramdas replied. "Just twenty rupees! I can give you forty rupees for this bell."
Hearing this, Ramdas was pleased. He immediately took off the bell and handed it over to the stranger and kept the money in his pocket. Now there was no bell around the cow's neck.
He was aware of the sound of the bell. So now it became difficult for Ramdas to guess where the cow is grazing at this time. When the cow came out grazing, the stranger got a chance. He took the cow with him and left.
Then Ramdas saw him. He reached home crying and narrated the whole incident to his father. He said, "I had no idea that the stranger would cheat me by giving me so much money for the bell."
The father said, "The pleasure of cheating is very dangerous. First he gives us happiness, then sorrows. So we should not take pleasure in it in advance."
Moral of the Story – Tinker Bell Price Story
Greed never brings happiness