This is the Two Fishes and Tortoise Story. Once, two fish lived in separate rivers. They both were pretty. One day, by chance, they met each other.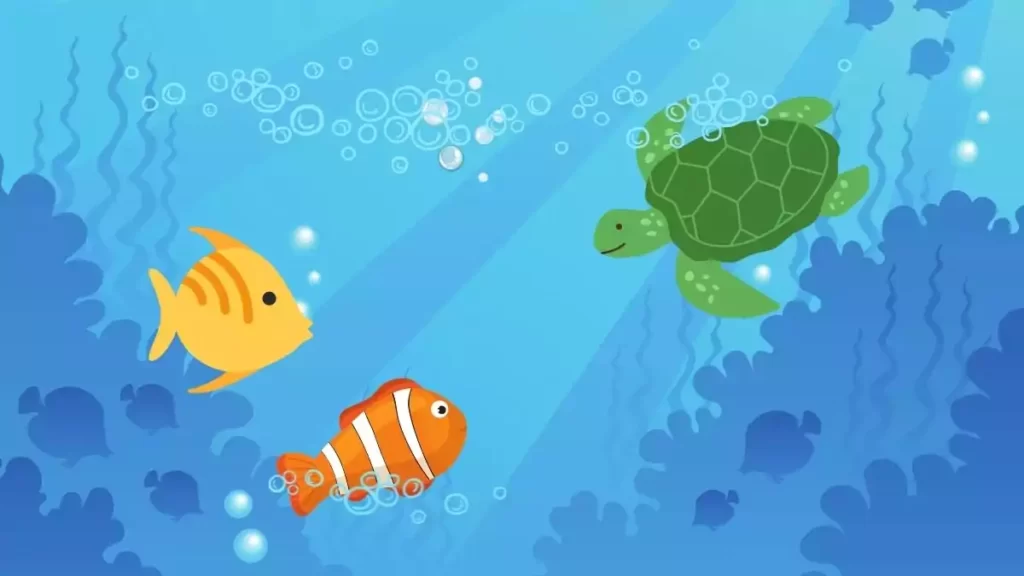 The first fish said, "Hello! I think you come from another river as I have never seen you before."
The second fish replied, "Yes, I live in another river." After introducing themselves, the fish started talking.
After some time, the first fish said, "Look at me. I am very pretty. Do you not think so?"
The second fish replied, "Yes, you are. But I am also very pretty. In fact, I am prettier than you.
Everyone says I am the prettiest fish in the world." After that both got into an argument over who was the prettier.
They could not solve the issue. Suddenly, they saw a tortoise coming towards them.
The first fish called out to him and said, "Sir! Please tell us which of us is the prettier?"
The tortoise replied, "Both of you are pretty but I am the prettiest." The fish were astounded.