This is the Parrot story. A parrot used to live on a fig tree. He loved the figs and enjoyed living on the tree. Time passed by. After several years, the fig tree stopped bearing fruit. It had become old now. The parrot felt sad but did not leave the tree.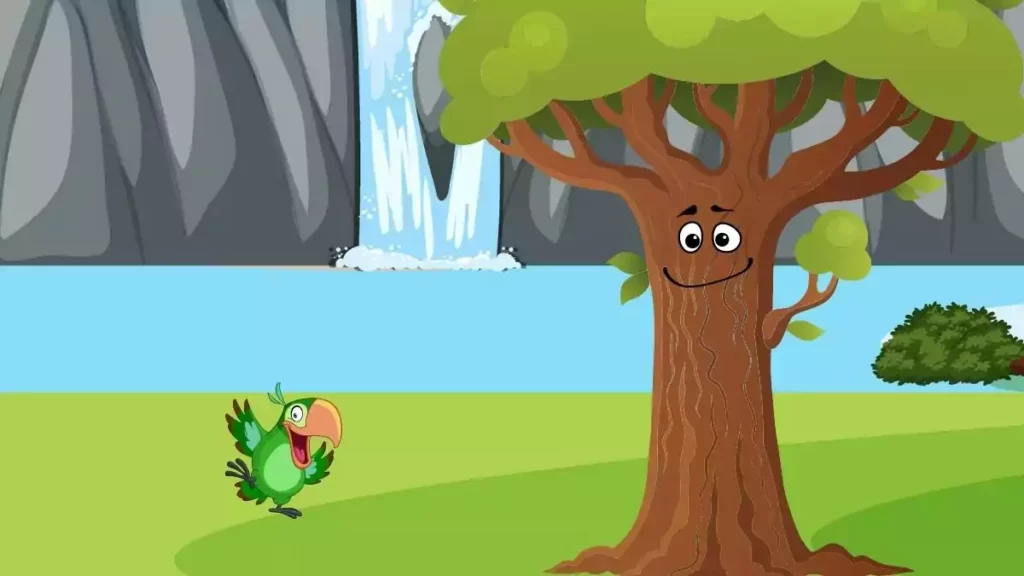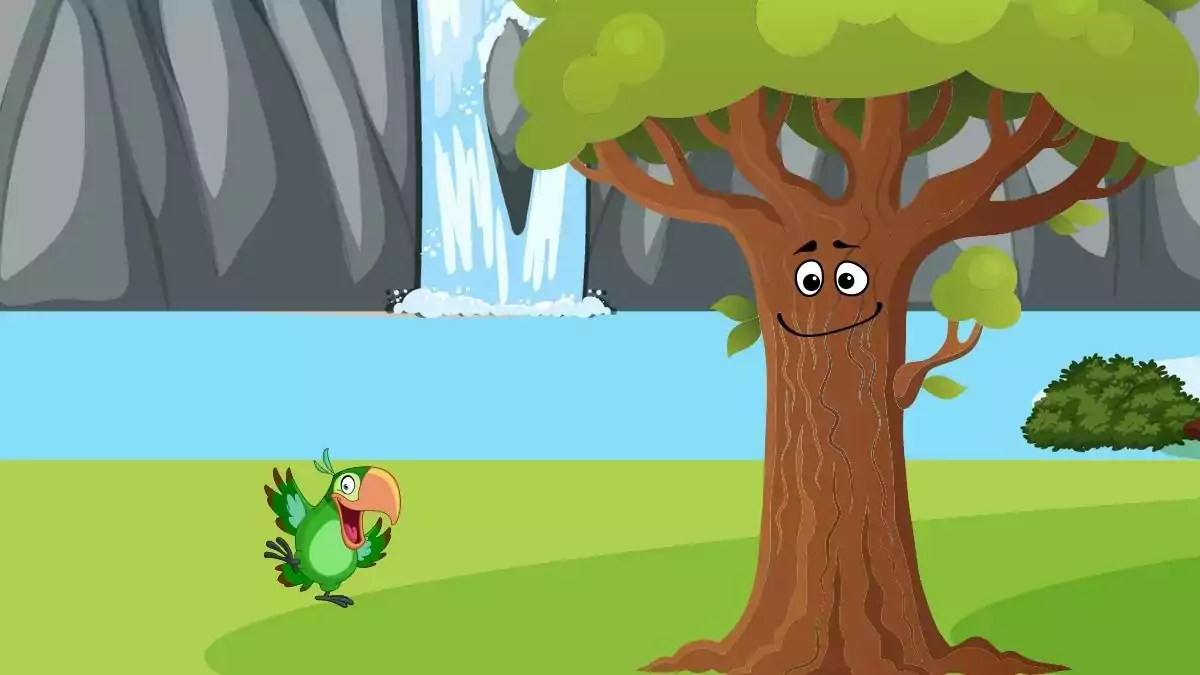 God saw this. He disguised himself as a bird and asked the parrot, "Why do you not leave this tree? It is not bearing fruit anymore."
The parrot replied, "I cannot leave my friend. It has fed me for so many years."
God was happy to hear this answer. He came to his original form and said to the parrot, "You faithfulness to the tree has impressed me. Ask me what you want."
The parrot replied, "O Lord! Bless the tree to bear fruit again like it did before."
God did as was asked. And lo! The tree was full of fruit. The tree was very happy and thanked the parrot and God.