This is the Washerman and donkey story. Once, there was a washerman, who had two pets. One was dog and other was a donkey. The washerman loved them both.
Every evening, he would play with his dog.
Seeing this, the donkey wondered why he was not his master's favourite. Even though he carried huge loads on his back.
One day, the donkey observed the dog. When the master came back from work, the dog ran towards him. Then, he barked and wagged his tail. The master patted him lovingly.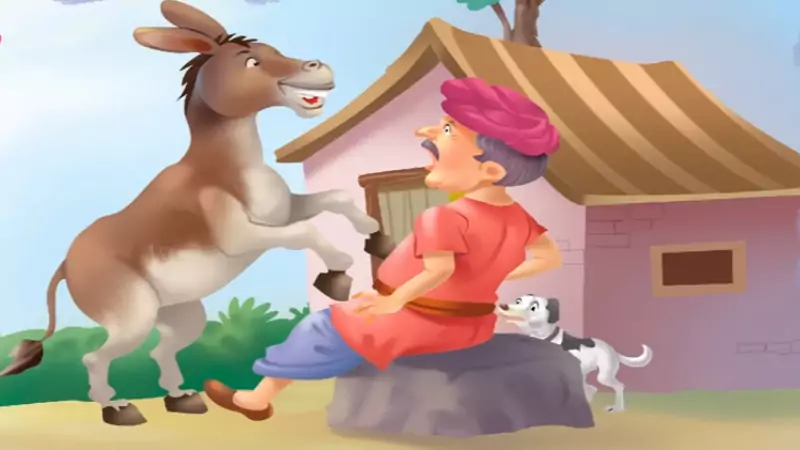 The donkey decided to do the same to get love of his master.
Next day, when the master came back from work, the donkey ran towards him.
The master got scared. Then the donkey started trembling loudly and wagging his tail.
The master thought, "The donkey has gone mad." He took up a stick and started beating his donkey.
Later, the donkey realized his folly and never tried to imitate the dog again.
Moral of the Story – The Washerman's Silly Donkey