This is the Cat story for kindergarten. This is the Bobo the puppy was a very naughty little dog. He kept getting into mischief.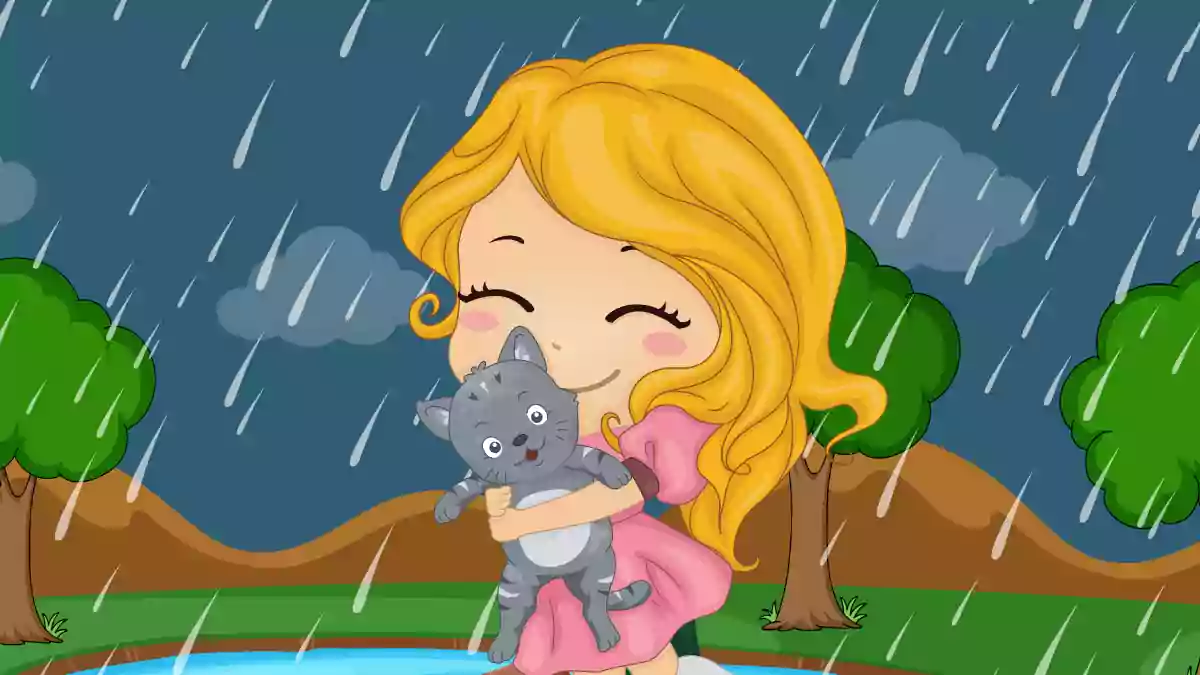 One afternoon, Bobo's owner brought him inside the house. "Bobo, you must stay at home today," he said. "It's going to rain." Bobo wagged his tail and sat in his spot obediently, but he was already thinking of a plan to sneak out.
Finally, Bobo got his chance. He quickly slipped out when his owner opened the door for the postman. Bobo started splashing about in the rain happily. In no time, he was covered in mud.
After jumping and playing, he was very tired. But when he tried to go home, Bobo realised that he was lost. He got scared and started whining. Just then, a little girl spotted him and picked him up. She put him in her basket and began walking away.
Bobo did not know where she would take him, but he went along because he was scared of being alone in the dark.
Tired, he fell asleep in the basket. When he woke up, he found himself in his own house.
The girl was his owner's cousin who had come to stay! She had arrived after Bobo ran away. Bobo was happy to return home and promised never to be naughty again.