Here you will find the good morning quotes for Independence day of India in 2021. Independence day symbolizes the victory of Indians over the British raj. With the efforts of Indian freedom fighters, India got freedom on 15 August 1947 and from this day, 15 August of every year is observed as Independence Day of India.
In 2021, The People of India is going to celebrate Independence Day during the covid 19 pandemics. Hence It is better to celebrate the occasion of freedom with friends and relatives at home.
Here are a few of the Quotes on Independence that you can share and wish to your friends and relatives and feel proud.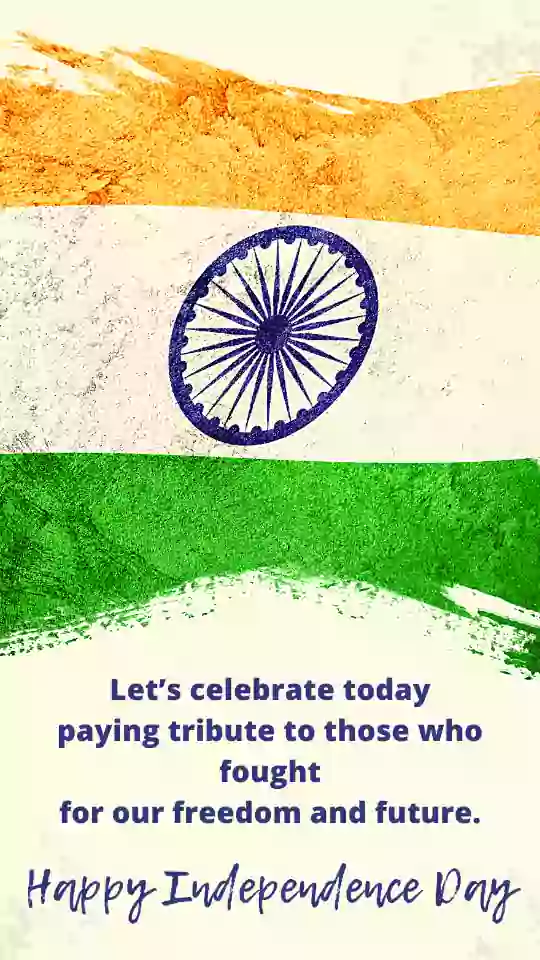 Mahatama Gandhi
Freedom is never dear at any price. It is the breath of life. What would a man not pay for a living?
Martin Luther King Jr
Freedom is never voluntarily given by the oppressor; it must be demanded by the oppressed
Benjamin Franklin
They who can give up essential liberty to obtain a little temporary safety deserve neither liberty nor safety
Lal Bahadur Shastri
The preservation of freedom is not the task of soldiers alone. The whole nation has to be strong
Malcolm X
You can't separate peace from freedom because no one can be at peace unless he has his freedom
Robert Frost
Freedom lies in being bold
Chandra Shekhar Azad
"If yet your blood does not rage, then it is water that flows in your veins. For what is the flush of youth, if it is not of service to the motherland."
Romain Rolland,
French Nobel laureate
There is one place on the face of earth where all the dreams of living men have found a home from the very earliest days when man began the dream of existence, it is India."
B.R. Ambedkar
We are Indians, firstly and lastly.
These are the above quotes and images on Independence day. You can share these Good Morning Quotes for Independence Day of India in 2021 with your friends and relatives to spread the spirit of freedom and patriotism.
If you like the above quotes and images then do comment below and share how to celebrate independence day in 2021.