Whenever there is a children's birthday party, then it is really a big task to think about what should be best return gift ideas for birthday parties. In such a situation, we have come out with some great birthday return gift ideas to help you.
These days a new fashion of giving return gifts for kids birthday party has started. Especially if the birthday party is for children, then it is necessary to give a return gift.
In such a situation, if you are also worried about what to give in return gifts to your kid's friends at your child's birthday party, then we have come out with some great ideas for you…
It is always good if you can avoid giving expensive gifts which have no use, instead of such things, you can give such things in return gifts which are useful for children.
1. Lunch Box
You can give a lunch box as a return gift at your kid's birthday party to your child's friends. It can be a great idea if you can add some cookies and chocolate in the lunchbox instead of giving an empty lunch box as a return gift. This is the best return gift idea for 5-10 years for kids.
2. Pencil Box
Pencil box can also be a good option as a return gift for school going kids. If you want, instead of leaving the pencil box empty like a lunch box, you can put a pen, pencil, eraser, sharpener and ruler in it.
3. Piggy Bank
It is a good habit to teach the children the importance of saving the money from childhood. You may have seen various children are very habitual of collecting coins. In such a situation, if you want, you can also give a piggy bank as a return gift.
4. Storybooks
Story books as a return gift is also an awesome idea as it can help in developing the habit of reading within the kids. It may help in improving the creativity and curiosity of children which are important for the overall development of children. Variety of children's stories books will be easily found in bookstores and online. Storybooks is better return gifts for 13 year olds.
5. Colorful watches
Here, we are not saying to buy expensive branded watches as children will not like after some period of time. You can gift a casual watch with colorful watches with colorful cartoons as return gifts which helps them in managing their time. Believe them, seeing them will definitely bring a smile on the children's faces. Girls like watches and it can be a good return gifts for girls of than 10 years and more.
6. Box of chocolates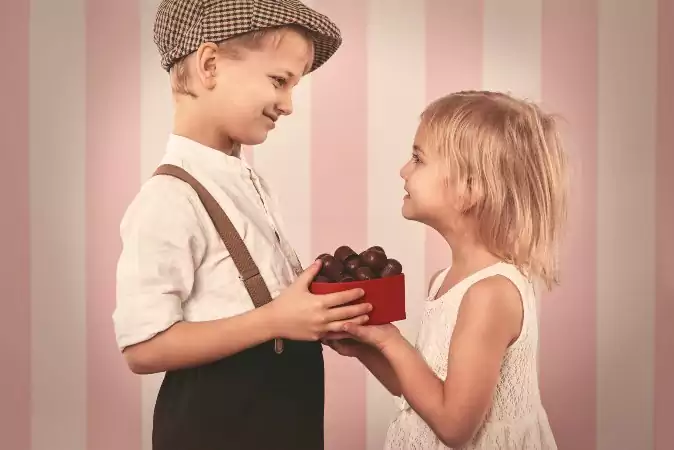 Everyone's children love chocolates.It is a great idea to buy a box of chocolates and you can wrap them as a return gift for the children who come to your kids birthday party. Read also Best Play Tent for kids
If you like above article on return Gift Ideas For Birthday Parties then please comment what birthday return gifts have you planned for your child's birthday party.
TADA TADA!