This is the Bell in the Jungle Short Story. In a village, there was a huge tower. It had a bell that rang every noon.
One day, a thief stole the bell. He was passing through the forest near by, when he saw a tiger.
In his fright, the bell slipped from his hands and he ran away.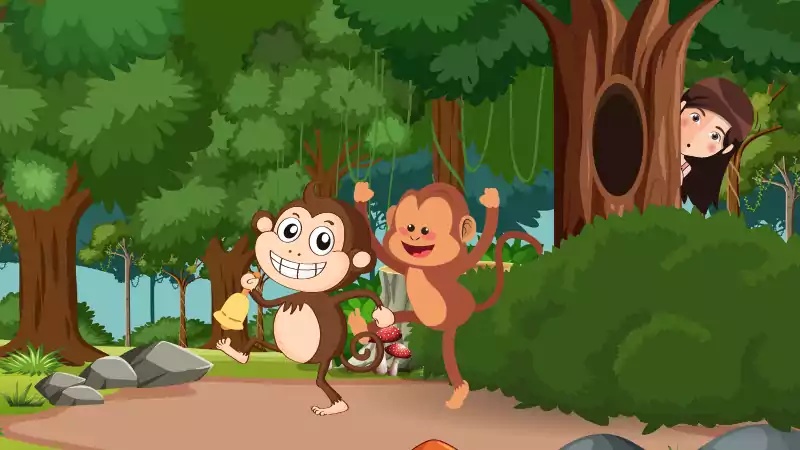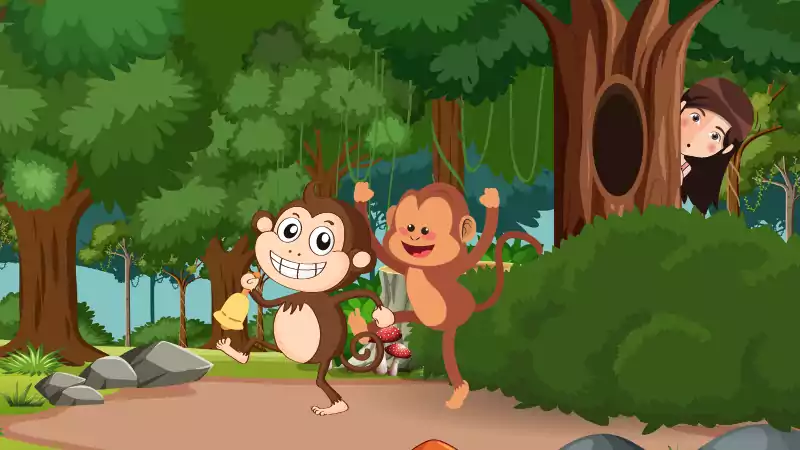 Several monkeys lived near the place where the bell had fallen. Soon, they discovered its melodious sound. They would ring it every night, scaring all the villagers.
A brave woman decided to find out the truth. She left for the forest with some fruits. 'I will eat these during the day and return in the evening," she thought.
In the forest, she saw the monkeys ringing the bell.
She placed the fruits under a tree and hid behind it. When the monkeys ran towards the fruits, the woman took the bell and returned home.
The villagers thanked her for her intelligence and courage.