This is the most amazing Kids Story to read. Once, A crow was walking on the beach, looking for food. He watched as the waves washed an oyster on the shore.
He began pecking at it with his beak to break it open and eat the meat inside.
But the oyster didn't open. Then he jumped on it, but the shell was too hard. It did not open.
A cunning crow friend went up to him and said, "The oyster will not open even if you throw a stone at it. Let me share a trick with you.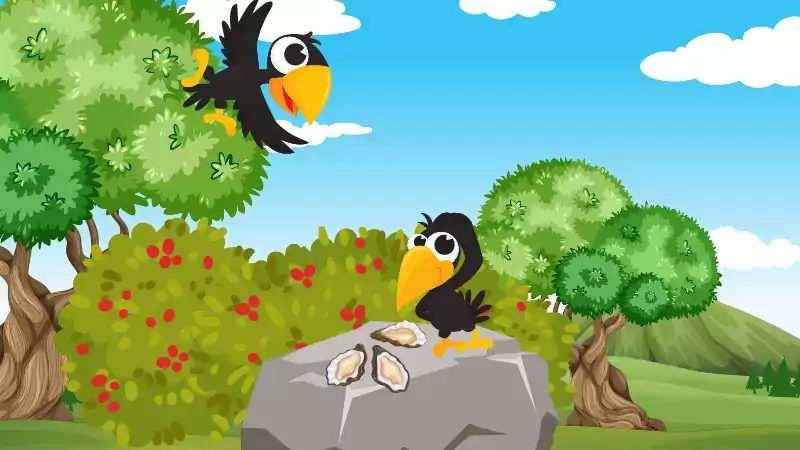 Fly high up and drop the oyster from above. The shell will break instantly."
The hungry crow flew up in the air and dropped the oyster onto the rocks below.
The cunning crow had been waiting for this moment.
As soon as the shell broke, he scooped the meat in his beak and ate it, leaving the shell for the other Crow.