(Owl story in english, Children's story about owls, Owl bedtime story, Owl story online, Short stories about owl)
This is a short story of Owl. An owl flew to an oak tree at the end of the forest to pick up his food, every night.
The other owls asked him, "How do you get your food so easily?"
The owl said, "One night I saw a half chopped bark of an oak tree.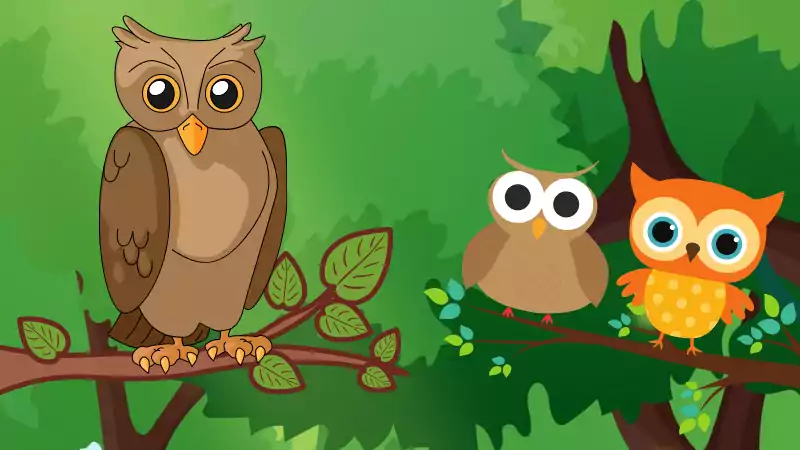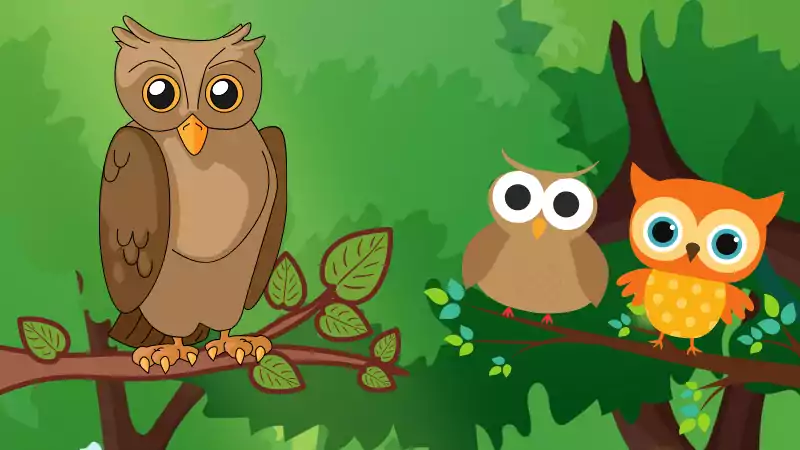 It was full of insects and mice. when I tried to catch the mice, they ran away quickly.
So i thought of an idea and i brought wheat to feed the mice.
Soon they became fat and healthy. They could not run fast either.
They thought I was their friend and waited each day for me to bring them food."
He continued, "I brought food for the mice, faithfully. Then I started picking up one mouse each day and took it home to eat."
In this way, the clever owl did not have to search for food ever again.
The other hours were so impressed that they appointed him as their king.
Moral of the Story – The King Owl Short Story
Believe in your work, Time will pay you off