This is the naughty rat story in English. There was a mischievous mouse. One day he saw a bull sleeping under a tree. The bull was huge and its horns were also very sharp. His wide nostrils would open and close while inhaling.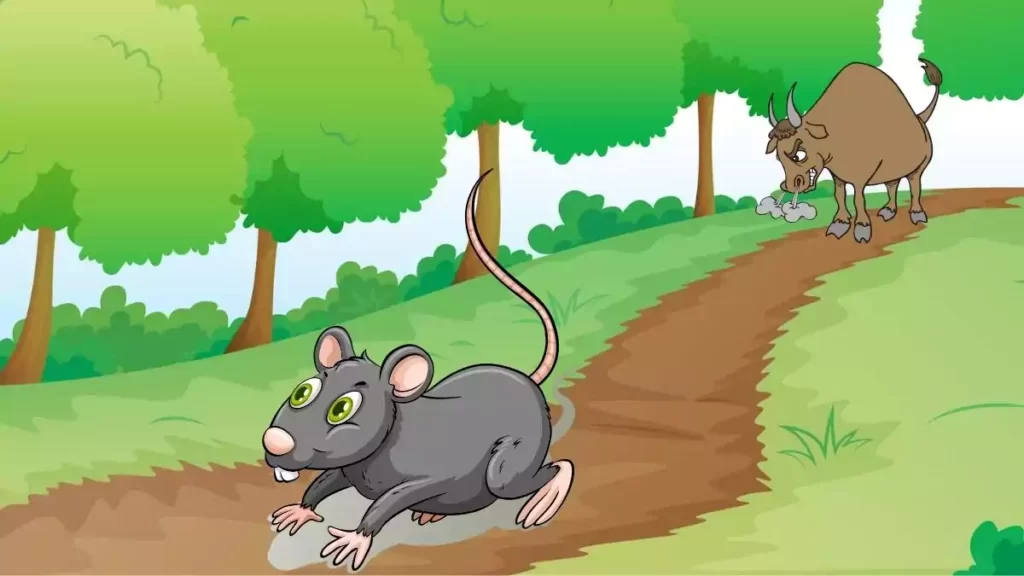 The mouse was naughty. When he saw the bull's nostrils closed again and again, he went near and closed the nostrils. The bull got up in anger. As soon as he got up, the mouse ran away.
The bull saw him running and he started following him. He wanted to punish the mouse. The little mouse ran fast and entered a hole inside a wall.
The bull could not restrain himself and hit the wall with his head to kill the mouse. As a result, he himself was badly injured. Blood also started pouring from his head.
Now the bull understood that no matter how small the enemy, it needed strength as well as intelligence to win it. Still, it is not necessary that he will come under control.