This is the Akbar and Birbal Tale. One full-moon night, while Birbal and his family were deep in slumber, a thief entered the house through the window. He took off his shirt and spread it on the floor.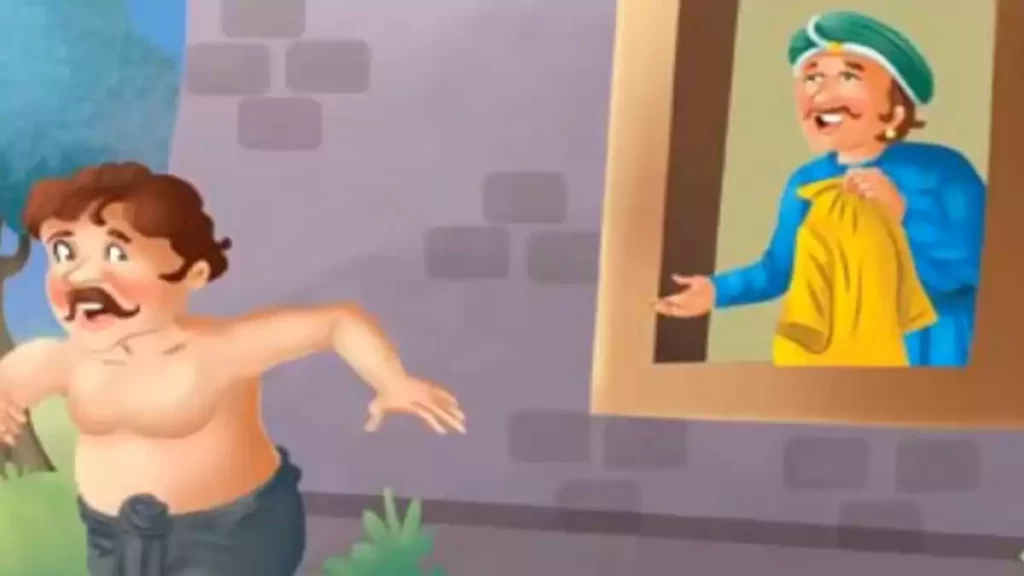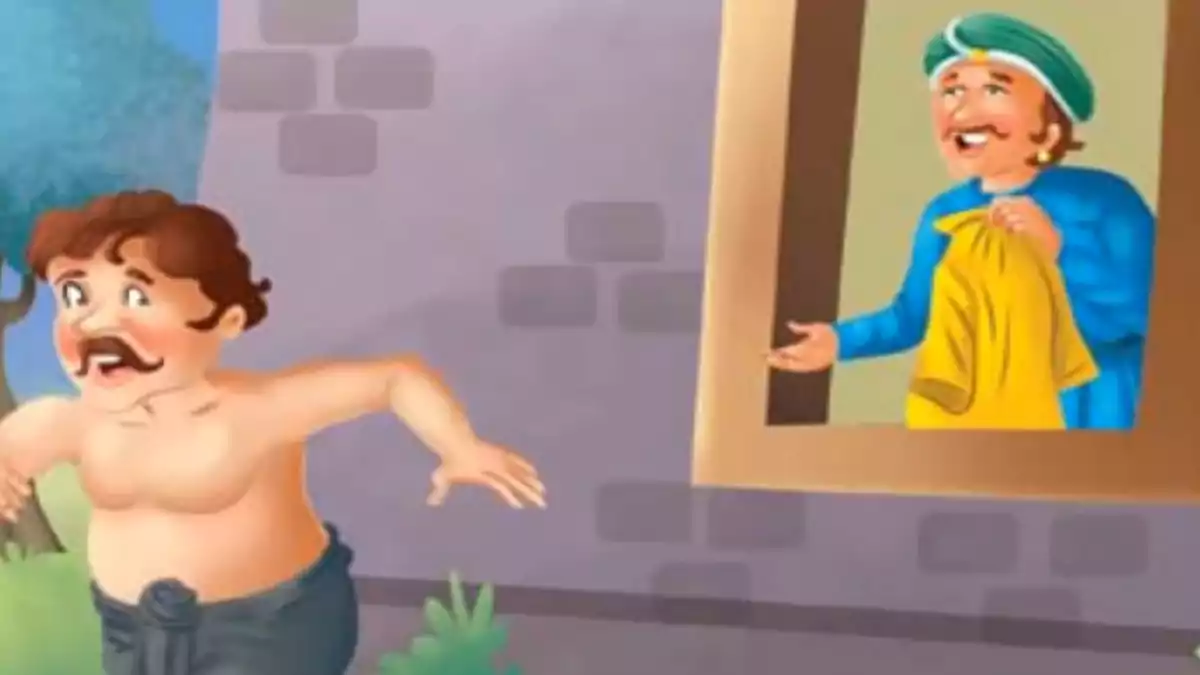 He went into the store room and gathered whatever he could. While he was busy, he knocked down a pot.
Birbal woke up due to the noise. He tiptoed out of his bedroom and saw the thief's shirt. He understood what was happening.
Birbal grabbed the shirt and went back to his bedroom. Soon, the thief put all the stolen goods on the floor and began looking for the ends of the shirt to tie it up. Then he realised that the shirt wasn't there!
Just then, Birbal made a loud noise to scare him. The thief realised someone was awake. He left Birbal's belongings and ran away. Birbal shouted, "I shall use your shirt, but next time bring something for my wife!"
Image Source : Youtube