This is the akbar birbal story for child. One day, a woman came to Akbar's court with a man. She said, "Your Majesty, this man snatched all my ornaments."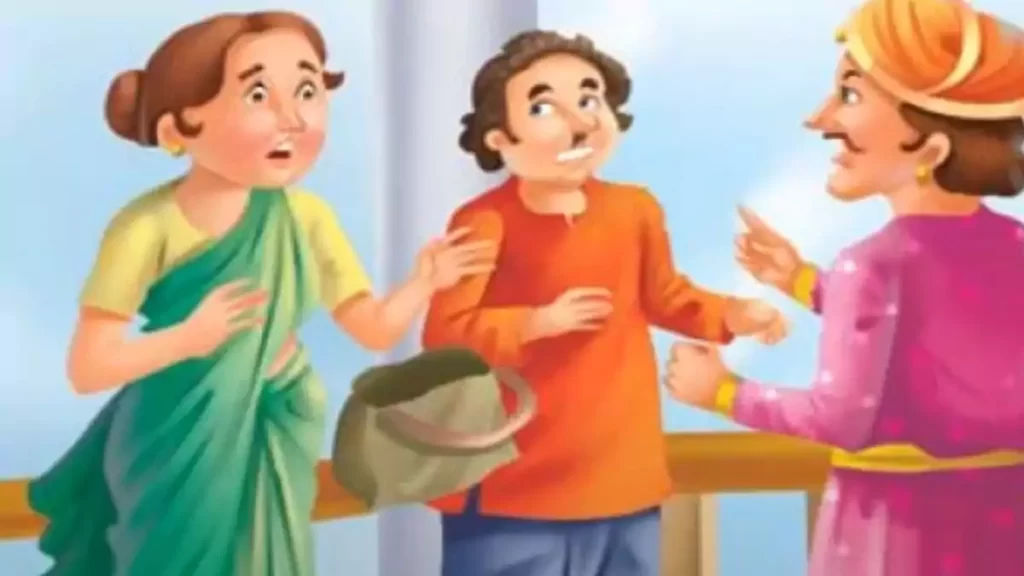 The man said, "I'm a visitor, Your Majesty. This woman brought me here to meet you."
Birbal asked the woman, "How much were your ornaments worth?"
She said, "Six thousand gold coins." Birbal knew she could not afford so much gold. But he gave her the money.
After she had left, Birbal whispered a secret to the man and a servant. They followed the woman. After a while, the man tried to snatch the woman's bag, but she held him by the collar and reached Akbar's court to complain against him. But the servant told Birbal what he had seen.
Birbal asked the woman, "If this man could not snatch a bag from you, how could he have snatched ornaments from you?"
The woman fell at Akbar's feet and begged for forgiveness.
Image Src : Youtube