This is the donkey in the well bible story for kids in English. A farmer had a donkey. Donkey had become quite old. One day he went to the farm and had fallen in a dry well.
As soon as the donkey fell into the well, he started crying badly for hours.
When the crying sound of a donkey, the farmer heard, he ran and ran and came to the well.
There He saw that his donkey was dropped in the well. He tried to get him out of the well.
..After all his efforts were in vain. In the end, Farmer thought that effort to take this donkey out of the well is redundant.
..Anyway, the donkey had become old, so it would be appropriate to cover up the donkey well by shoveling mud on the well.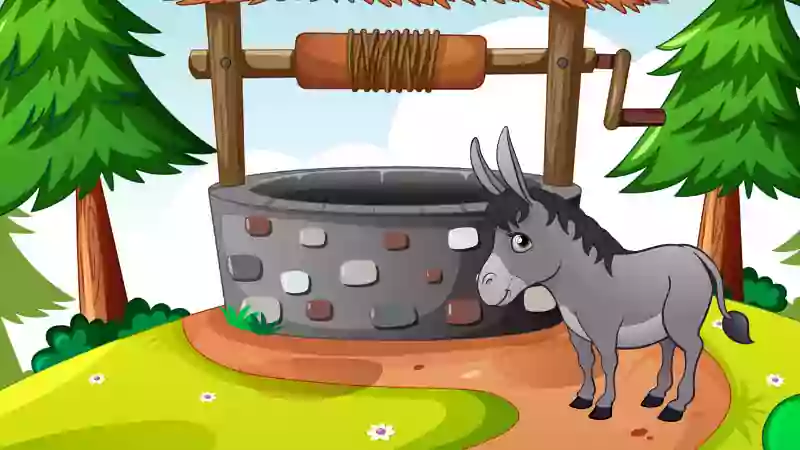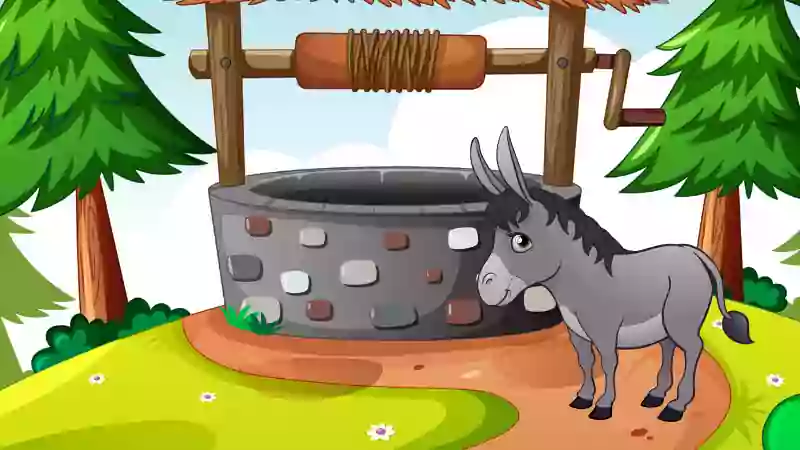 Farmer went to the village and brought some men from there to put the soil in the well.
For the shovel in hand, the man reached the well and raised the soil from the shovel and started putting it in the well.
When the soil started falling over the donkey, Donkey understood what was going to happen and he began to rush badly. Read also Donkey in the Well Story In Hindi
When the farmer saw him, he felt very pity for the donkey. But what could he do now?
..People continue to pour the mud.
Here, the donkey was crying badly, but then did not know what happened so Donkey stopped and became quiet.
The farmer was surprised when he was quiet and he peeped into the well. Was happening in the well, he wondered about him and was surprised.
People put the soil in the well and when he fell on the soil donkey, he dropped him and climbed on the pile of the mud.
Every time he did the same. People continued to pour the soil in the well and donkey continued to climb the soil by shaking the soil from the back.
In a short time, the well was filled with mud and the donkey came out.
Moral of the Story – Donkey In The Well Bible Story