This is the The Selfish Man Story. Once, a kind white elephant lived in a forest. Now, in that forest entered a man looking for riches. But he lost his way.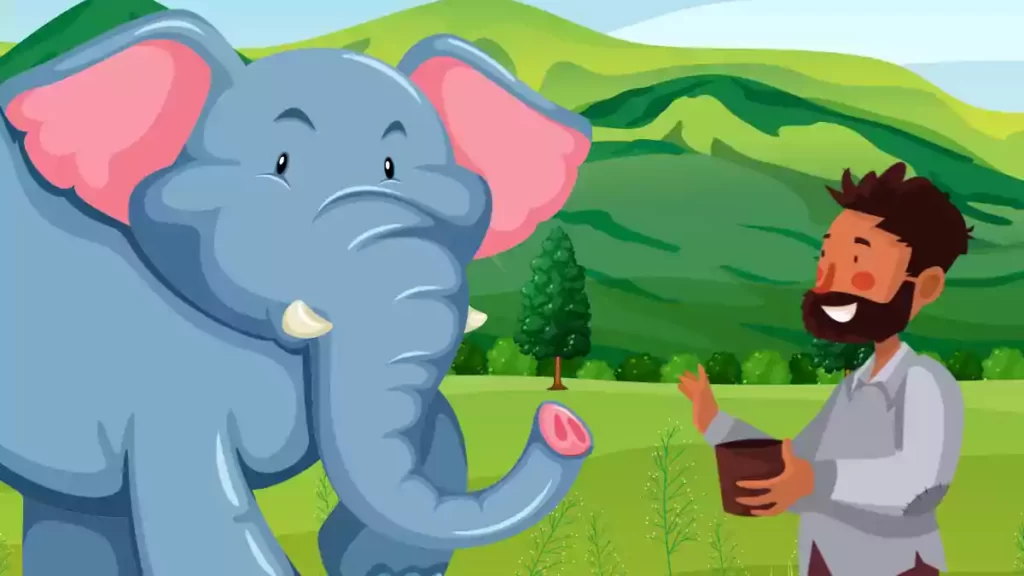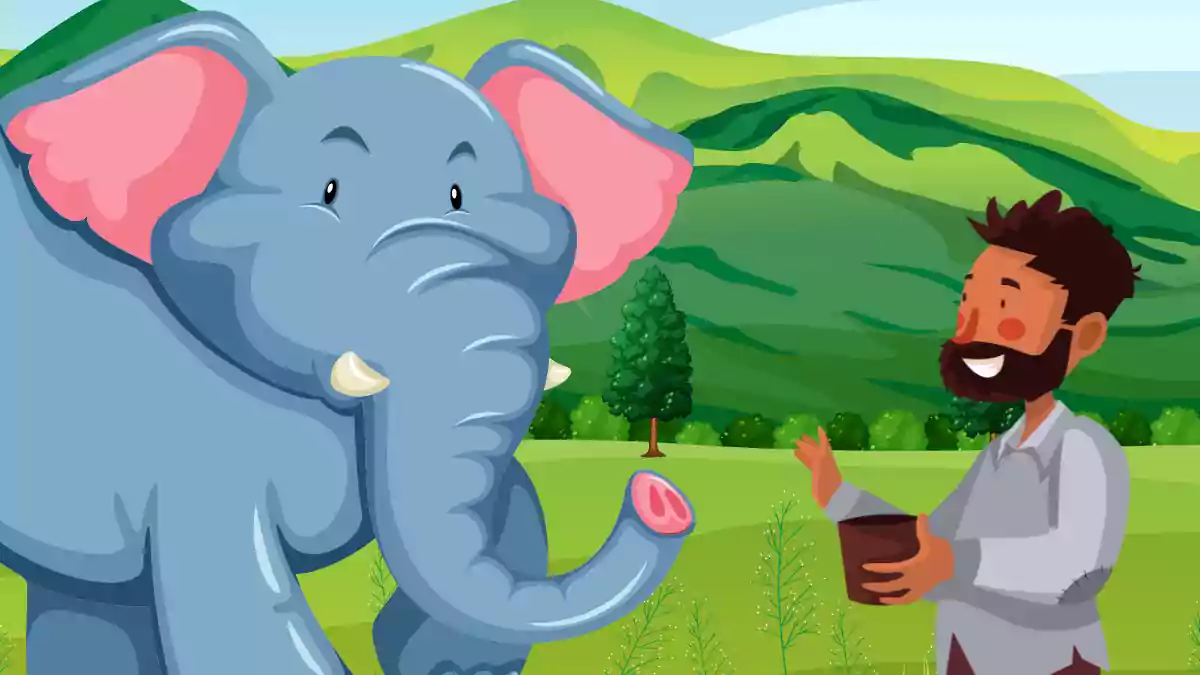 The elephant came to his rescue. The man was relieved. But he was very greedy. He saw the elephant's tusks and lied, "I am very poor.
Can I take your tusk and sell it?" The kind elephant agreed.
The man sold the tusk and came back for more. This time the elephant gave him his second tusk.
When he had spent all his money, the man once again went to the elephant. This time, he asked for the roots of the tusks.
Without hesitation, the kind elephant agreed. The man cut off the roots without thinking even once about the pain caused to the elephant.
But the gods above were not happy to see this selfish act.
They were so angry that the earth trembled and cracked open. Flames of fire ate up the selfish man.