This is a two kids story in English who were living in a village.
One among them was ten years old and the other was six years old.
They both were the best of friends!!!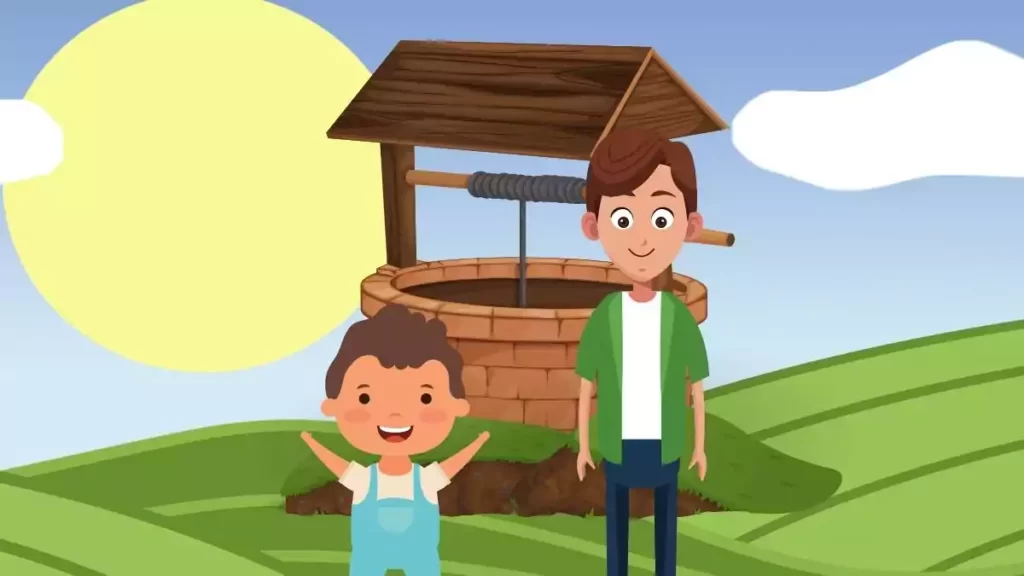 They always stay together, play together, eat together etc.
One day while playing outside, they reached little far away from their houses in open farms, where no one was there around.
Didn't even realize, that they were away from their homes.
Suddenly, the elder friend slipped and fell into the well at the farm.
He started crying and shouting for help because he didn't knew how to swim.
Seeing this, the younger friend looked here and there to call someone for help, but there was, nobody around him.
Then, he saw a bucket with a robe attached with it and without wasting any time, he threw that bucket in the well holding the rope of bucket in his hand.
And he said to his elder friend to hold the bucket and he started pulling it out.
The elder friend was stuck to the bucket and the little friend used all his strength and kept on pulling and pulling that bucket so hard, until he saved his friend.
Finally, his friend came out of the well and they were very happy.
But as they went back to their area and told about this incident to everyone in the village, no one even believed that a six year old, who was not ever able to pick a bucket full of water, how he had pulled the weight of a 10 year old kid.
But, one wise old man of that village listened to their incident and trusted them.
All the villagers asked the old man, how is it possible that a six-year-old small and weak kid had pulled the weight of a 10 year old kid and how are you trusting their incident?
The old man laughed and said, that the question is not, how he had done this, but why he had done this?"
How he got all this strength to pull the bucket holded by his friend?
And then the old man answered, this is all because there was no one around him to tell him that he cannot do that. There was no one around to discourage him, even he himself couldn't tell… That I can't do that..
Moral of the Story – Two Friends Story in English
You can achieve anything with your self-confidence. Don't get discouraged by anything and anyone