This is an Indian mythological story. Once in the beautiful city of Hastinapur, there lived a blind king, Dhritrashtra. He had a hundred sons called the Kauravas. His younger brother Pandu had five sons who were called the Pandavas.
The Kauravas were wicked and were jealous of the gentle Pandavas. Duryodhana, the eldest of
the Kauravas, hated Bhima who was the strongest of the Pandavas.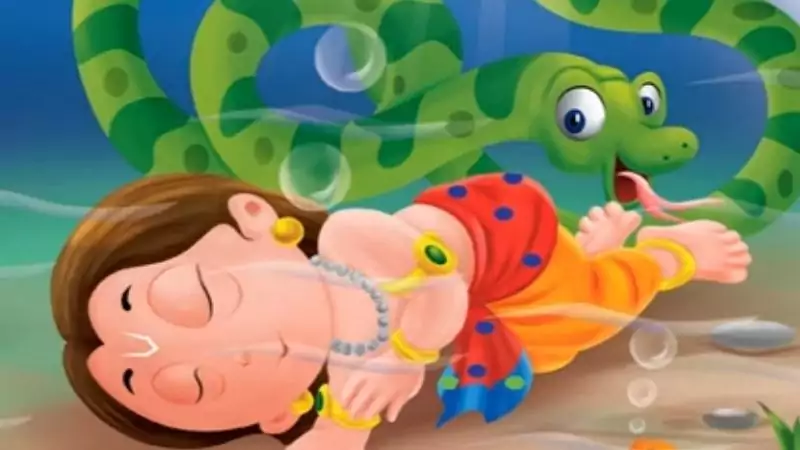 Duryodhana was highly influenced by his clever uncle, Shakuni. With his help, Duryodhana made an evil plan to kill Bhima.
He invited Bhima near the bank of river Ganga where he flattered him and offered him some poisonous laddoos.
Unaware of his intentions, Bhima ate them up. As soon as he finished eating, he started feeling sleepy and ultimately fainted.
Duryodhana threw him into the river. Filled with the happiness of his victory, Duryodhana returned to his palace.
But to his surprise, Bhima was already sitting in there before him. He was not killed.
The poisonous snakes of the river had bitten him. So the poison of the snakes acted as a medicine for the poison of laddoos.
Thus Bhima's life was saved due to snake-bites and he reached the palace using a shortcut. This way cruel Duryodhana failed to achieve his evil goal.