This is the Cat and Rat Story. The Children seem strange, but once the cat and mouse became friends.
The two became such close friends that wherever they went, they would go together.
They used to walk together and enter the house of people. Both had a lot of fun. 
Both were ready to help and take care of each other. With the passage of time, their friendship was getting stronger.
One day, When both of them went to a house in search of food as they were very hungry.
They both saw milk in a glass in the kitchen. 
Just after seeing milk, both of them got hungry more. Real also The White Cat
The milk was in the glass, Hence the cat pawed it and dropped it on the ground.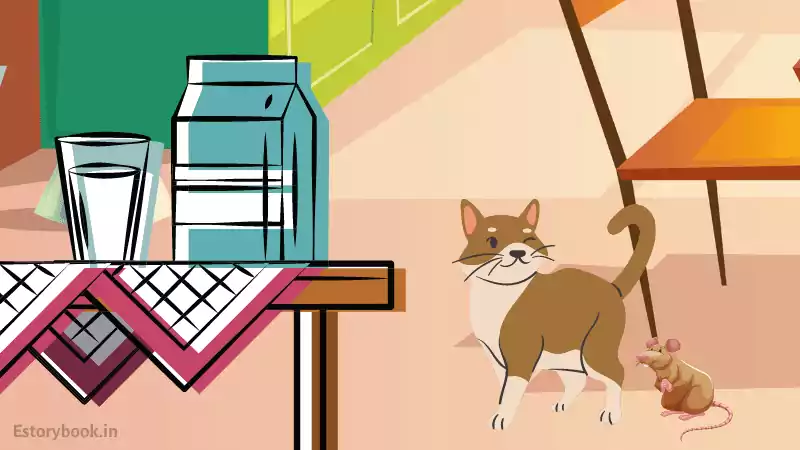 The milk spilled down and both of them leapt and started licking it with their tongues.
The rat was small, So his stomach quickly filled up.
As soon as the rat was full, he laid down in the corner and he fell asleep.
After some time, Rat heard the sound of the cat's scream.
Opening his eyes, the rat saw that the owner of the house had caught the cat in a trap.
After capturing the cat in the trap, The owner of the house went to another room.
As soon as he went out, the rat ran away and cut the trap with his sharp teeth.
As soon as the trap was cut, both the cat and the mouse ran away.
And the friendship of the two became stronger.